By Jason Love
Steve Jeltz made his Major League Baseball debut on July 17, 1983 for the Philadelphia Phillies. He played the bulk of his career at shortstop with the Phillies buthis last MLB season was with the Kansas City Royals in 1990.
What is notable about a .210 career hitter who retired with a total of five home runs? Jeltz, who was born in Paris in 1959, is the MLB leader in several all-time offensive categories for players born in France, including most hits in baseball for a player born in France, most walks, most runs, most doubles, and most triples.
Jeltz retired with a total of 367 hits over the course of eight seasons. In second place and born in Landes De Bussac is Bruce Bochy with 192 hits.
Bochy, though, is the leader in home runs by French-born players with 26. Bochy had more success as manager of the San Francisco Giants by winning three World Series Championships.
Fewer than 10 MLB players have been born in France. Outside of Jeltz and Bochy, other notables included Paul Krichell, Charlie Lea, and Duke Markell.
Besides France, MLB players have come from several other European countries, including Belgium, Denmark, Germany, Ireland, the Netherlands, Spain, and Sweden.
Baseball truly is an international sport. On 2021 Opening Day MLB rosters, more than 250 players were born outside the United States. As of this writing, the best of them is Japanese-born Shohei Ohtani, the first two-way All-Star in baseball history.
Besides leading French-born players in hits, Jeltz is mostly remembered for one other notable performance. In a game at Veterans Stadium on June 8, 1989, Jeltz hit two home runs (one from each side of the plate) against the Pittsburgh Pirates.
After the Pirates put up 10 runs in the top of the first inning. Pittsburgh broadcaster Jim Rooker confidently announced that he would walk home if the Pirates lost the game. He should have been more careful with his words.
The Phillies ended up winning the game, 15–11, with Jeltz leading the way. After the season, Rooker made good on his promise and walked the 327 miles from Philadelphia to Pittsburgh. He was a good sport about it and turned the walk into a fundraiser. "Rook's Unintentional Walk" brought in thousands of dollars for various Pittsburgh charities. 
Jeltz's last year of professional baseball was in 1991. He played AAA minor league baseball in Rochester and Syracuse. After retiring from the game, Jeltz lived in Colorado for a short while before moving back to Kansas for several years and working in construction. He currently lives in Central Pennsylvania and assists the Keystone Nationals Select Baseball near his home.
Jeltz offers private lessons for hitting, fielding, and taking the proper mental approach to the game of baseball. 
Baseball may be an international game but it is also close to home. About a year ago, my son Ian and I had a chance to meet Steve Jeltz at an appearance at Carl's Cards in Havertown, Pennsylvania. Jeltz was friendly, down to earth, and happy to talk a little baseball. I was able to get a photo of Ian and Jeltz before we left.
Upon leaving the store, I told my son, "Jeltz may have been born in Paris, but he ended up playing professional baseball in Philadelphia."
Jason Love is the author of Slices of Americana: A Road Trip Through American Baseball History with Sunbury Press. You can find him on Twitter @jason_love1.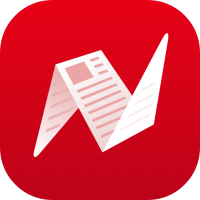 This is original content from NewsBreak's Creator Program. Join today to publish and share your own content.