By Dan Schlossberg
Like Ozzie Albies, who said he was thrilled to make the National League's All-Star roster, I was delighted to be included on the roster of baseball book authors speaking about the state of the game and signing at The Tattered Cover at 5 p.m. MST Sunday.
The bookstore, located in McGregor Square directly across from Coors Field, has several different branches. But the Coors Field location has been stocking up on baseball books in advance of the All-Star Game, slated for the Lower Downtown bookseller two days after presenting the panel of writers.
The event, which will be followed by book signings, also features Tyler Kepner, John Shea, Jared Diamond, Jayson Stark, Keith Law, Robert Whiting, and Buster Olney. A similar panel will be held the day before but I won't be there yet.
Authors on the panel will examine the game at the halfway point and try to explain why there are so many strikeouts and no-hitters, a potential Triple Crown winner (Vladimir Guerrero Jr.), a throwback to Babe Ruth (Shohei Ohtani) and a 76-year-old manager (Tony LaRussa) who has a team he first managed in 1979 in first place.
All-Star games always have ancillary activities, including a gala party the night before, an invitation-only brunch on Monday morning, a celebrity softball game, a "futures" game featuring minor-league stars, a FanFest-type event featuring celebrity autographs, and a red carpet parade where spectators can see and photographs this year's All-Stars. This year's events roster also includes a fund-raising 5K race.
For me, the All-Star Game is both a professional obligation (for which I obtained media credentials) and a social event — a chance to visit with baseball friends I may see only once or twice a year.
The game itself has lost its former luster, as participants no longer care whether they win or lose. Inter-league play, plus the abolition of the league offices and presidents, has taken care of that. So has the fan vote, which allows teams to plug hometown heroes rather than the most deserving players in the league.
This year's contest, which had been scheduled for Atlanta, will also include a tribute to the late Hank Aaron, who died in January just weeks before his 87th birthday. He was an All-Star 25 times, more than any other player, and holds the records for total bases, runs batted in, and a long list of others too extensive to list here.
Coors Field, perhaps the most photogenic ballpark on the planet, has seats that are exactly one-mile high, food stands that serve such exotic fare as Rocky Mountain oysters, and breath-taking views of the real Colorado Rockies. It's also accessible via streetcar (aka light-rail) or even by foot (five short blocks from the 15th Street pedestrian mall).
Because of the thin air and low humidity, curve balls don't curve but baseballs travel 10 per cent further than they do at sea level. A 400-footer in New York equals a 440-foot wallop in Denver.
The outfield, built to accommodate the conditions, is by far the biggest in the bigs — creating more room for doubles, triples, and ridiculous scores.
No lead is safe there. The Rockies have twice rebounded from nine-year deficits and recovered from an eight-run hole three times. On July 4, 2008, they won an 18-17 games from the Marlins with the two teams combining for 43 hits, 20 of them for extra bases, in addition to 35 runs. There were eight home runs in the game.
In 1998, the only other time the All-Stars met there, the leagues combined for 21 runs, the highest total in All-Star history (the AL won, 13-8). No league has ever scored more than 13 runs in a game (the AL has done it three times) but that record could fall with a vengeance with so many sluggers playing Home Run Derby in the actual All-Star Game.
Suffice to say the Rockies once hit seven home runs in one game and also gave up seven in another. These All-Stars could do that easily, especially since they combined for a record 10 home runs — five by each league — just three years ago in Washington.
Consider these examples of craziness at Coors, which has been called everything from Coors Canaveral to a pinball machine of a ballpark:
On Oct. 1, 2007, when the Colorado Rockies faced the San Diego Padres in a sudden-death playoff for the NL wild-card, the game was 6-6 until the 13th, when the Pads pushed across a pair of runs. But future Hall of Famer Trevor Hoffman blew the save and game, yielding doubles to Kaz Matsui and Troy Tulowitzki, a triple to Matt Holliday, and a sac fly to the otherwise-forgettable Jamey Carroll.
Opened in 1995, Coors Field holds the record for most home runs hit in a season (303 during the 81 home games of the 1999 season). The average score that year was 8-7.
Thanks to the hitter-friendly dimensions, the Rockies have had eight batting champs — including Larry Walker three times — and nine players who hit for the cycle. The team also had six home run kings, including Nolan Arenado (now with St. Louis) three times.
Walker won an MVP trophy in 1997 and Hall of Fame election — a first for a player from the Rockies — in 2020. A five-time All-Star himself, he'll be at the festivities this year as a participant in the celebrity softball game (and probably honorary captain of the NL All-Stars).
Writers almost denied Walker his Cooperstown berth, stating that the home-and-road splits of Rockies hitters are disjointed. From 2012-25, the team led the leagu in runs scored at home but was last in runs scored on the road.
Walker had to wait an extra year for his induction, thanks to the pandemic, but will finally get his plaque two days after Labor Day, the rescheduled date for this year's ceremonies.
Colorado fans will turn out for both the inductions and the All-Star Game. The Rockies hold attendance records for Opening Day (80,227) and a season (4,483,350) but were helped by old Mile High Stadium, a converted football stadium that is now a parking lot. Capacity at Coors is 50,144 and every seat will be taken Tuesday — except when spectators are waiting in line for Rocky Mountain oysters (don't ask).
I'm looking forward to the entire experience. After Covid strangled baseball for more than a year, it would be really nice to return to normal. Or at least as normal as the conditions at Coors allow.
HERE'S THE PITCH weekend editor Dan Schlossberg writes, talks, eats, and sleeps baseball. The author of 38 books, he contributes to forbes.com, Latino Sports, USA TODAY Sports Weekly, Ball Nine, and Sports Collectors Digest, among others. E.mail him at ballauthor@gmail.com.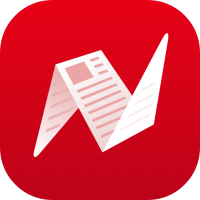 This is original content from NewsBreak's Creator Program. Join today to publish and share your own content.