By Brett Honeycutt
On a dusty baseball field about nine miles north of Paris, TX, Hoyt Wilhelm won his first baseball title after turning pro.
Names like Wicker, Eppensteiner, Ankenbrandt, Frabotta, Ogden, Dougherty, Knox and Reese dotted the lineup.
Mays, Thomson, Irvin, Mueller, Westrum, Dark, Lockman and Rhodes, wouldn't surface in a lineup with Wilhelm until years later. And playing in a World Series was only a dream at this time, so far out of reach it seemed crazy, maybe even distracting, to even entertain such an idea.
That dusty field had a rudimentary, wood-framed, backstop. But it would do. And, it allowed fellow North Carolinian, Zeb Wicker, to dazzle others with his pitching and Wilhelm to show off his almost equally dazzling skills at the plate, while playing first base. 
What it really did, though, was offer a distraction to their team so they could get their minds off what they were really preparing to do. 
That first title came on Sept 2, 1944, and that simple, dusty field was located at barely two-year-old Camp Maxey, where the U.S. Army trained infantry soldiers for war. That's why they were there in humid northeast Texas, 20 minutes south of the Oklahoma border and 100 miles northeast of Dallas.
Wilhelm and his teammates were part of the 395th Infantry Regiment of the 99th Infantry Division. They weren't famous yet, but they would come to be known for their resilient spirit.
CHAMPIONSHIP SPIRIT FORGED
That spirit was built through their upbringing in the Great Depression, their training at Camp Maxey (and the year prior at Camp Van Dorn in Mississippi), and on simple camp baseball fields, where, in a two-year span, Wilhelm's 395th Infantry Regiment compiled a 28-6 record and won the 99th Infantry Division League championship in 1944 after finishing runner-up in 1943.
Although Wilhelm went 0-for-4 at the plate in the 1944 championship game, which his team won 5-2 over the previous year's winner, the 393rd Infantry, the 395th was playing in the title game because of what he did at the plate just 10 days prior, on Aug. 23. 
In that semifinal game against the 394th Infantry, with the score tied 3-3 and one out in the top of the 10th, Wilhelm hit a two-run homer and the 395th won, 6-3, advancing to the championship.
Wilhelm led with his bat as a first baseman that season, not with his arm as a pitcher, which he had done with the Mooresville Moors in 1942 when he went 10-3 (the 395th's pitching duties were handled, primarily, by Wicker, who had spent two years in the minors prior to enlisting and would spend eight more years in the minors after the war, winning 85 games). 
In fact, Wilhelm was a staple at first base and rarely pitched, earning Honorable Mention All-Star for the league at first base in 1944, when he hit .306 and had two homers (nicknamed "Wee Willie", he also hit .423 in 1943).
THE BATTLE BEGINS
That same month, in late September, their scenery changed drastically. The 99th Infantry Division, made up of the 395th, 394th and 393rd regiments, shipped off for England in late September, arriving in October. From there they traveled to France and then Belgium in November. 
Wilhelm and his regiment played a little baseball in France, but nothing as organized as what he had at Camp Van Dorn and Camp Maxey. They couldn't, because things were about to change. The realities of war made sure of that.
The 99th Infantry Division saw battle in early November and early December before their biggest task arrived during the winter, on Dec. 16, in what would become known as the Battle of the Bulge in the forested Ardennes region, which encompassed Belgium, Luxembourg and Germany. The battle resulted in an Allied victory on Jan. 25, 1945, but not before the Americans suffered the highest casualties (89,500, including almost 3,000 from the 99th Infantry) than any other U.S. campaign during the war.
Although that battle ended, Wilhelm's 395th Infantry Regiment continued to fight, moving toward Cologne, Germany. On March 3, one day after they engaged the Germans again, Wilhelm, a staff sergeant in charge of a heavy machine gun section, and three of his men were wounded by shrapnel when a shell hit a tree. 
He suffered wounds in his back and right hand, earning a Purple Heart for his injuries.
"The tree wasn't too far from me," Wilhelm told writer George Vass in 1969. "When the shell hit it, fragments sprayed all over the place. I thought I was a goner."
AN EVENTUAL HALL OF FAME CAREER
The shrapnel from that German artillery barrage remained in his back the rest of his life. It was never removed. 
It didn't, however, hinder him from accomplishing great things in the minors, including winning 20 games in two consecutive seasons with the Mooresville Moors in 1946 and 1947, when he also won two straight North Carolina State League titles; helping the Minneapolis Millers to the 1950 American Association regular-season title; winning an ERA title with Havana in 1951 and league titles in the Cuban Winter League in 1951 and 1952; and even hitting three homers and carrying a .234 batting average in the minors.
Those great accomplishments weren't relegated to the minors, though. 
The success continued in the majors, starting with Wilhelm hitting a homer in his first major league at-bat with the NY Giants (1952); earning an All-Star nod (1953); winning a World Series with the Giants (1954); earning ERA titles in the NL (1952) and AL (1959); pitching a no-hitter for the Baltimore Orioles (1958); getting three all-star nods with Baltimore (1959, 1961, 1962); stringing together five straight sub 2.00 ERA seasons (1964-68) with the Chicago White Sox; breaking Cy Young's games-pitched mark (1968); reaching the before unheard of milestone of 1,000 games pitched with the Atlanta Braves (1970), as well as earning another All-Star selection that year, giving him All-Star selections in three decades.
And, finally, being inducted into the Baseball Hall of Fame (1985), which was bookended by Wilhelm being a mentor and coach to future pitching stars – he revived the career of Wilbur Wood (Chicago White Sox, 1967), mentored fellow knuckler Charlie Hough (Spokane Indians, 1971), and coached eventual Hall of Famer Mariano Rivera (Gulf Coast League Yankees, 1990).
The dusty fields in humid, northeast Texas, were far from the manicured fields he ended his career on as a coach in the New York Yankees organization in 1995, but the Texas heat was part of what molded Wilhelm to win championships and achieve other monumental things, in battle and on the diamond.
Brett Honeycutt spent 25 years as a journalist - first as a freelance writer for seven years, then on staff at a daily newspaper for 10 years. He then managed a national magazine for nearly nine years. He is freelancing again, working on various projects, including directing a high school hall of fame and coaching high school track and cross country and managing the Hoyt Wilhelm Fan Page on Twitter at: https://twitter.com/wilhelm_hoyt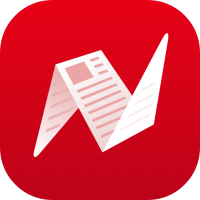 This is original content from NewsBreak's Creator Program. Join today to publish and share your own content.