By Dan Schlossberg (photo by Jim Henderson, CC0, via Wikimedia Commons)
Time flies when you're having fun.
I just realized that this is the 50th anniversary of the year I met Ed Lucas, who shares my passion for baseball, laughter, and life.
Ed is nearly 10 years older and suffering from several physical problems these days but he always asks for the Yankees score – even though it sometimes adds to his pain.
He's also working hard on his annual golf outing, auction, and dinner, an annual event slated this year for the Brooklake Country Club in Florham Park, NJ on July 19th.
Aided by his devoted wife Allison, Ed is finalizing the foursomes for the golf course while still looking to add to the celebrity roster.
Among those attending this year will be Al Clark, Darryl Strawberry, and David Cone, who lent his name to the event after the passings of Phil Rizzuto and Gene Michael.
The beneficiary of funds raised from the golfers and memorabilia buyers is the Ed Lucas Foundation, devoted to helping blind people who also have an additional handicap.
Lucas is blind himself but that didn't stop him from graduating Seton Hall University, raising two sons and three grandsons, and writing an autobiography, in collaboration with son Chris, called Seeing Home: The Ed Lucas Story. A movie version is in the works.
Sightless since age 12, when a baseball hit him in the face, Lucas has converted tragedy into opportunity. With the help of a timely letter to Leo Durocher, then manager of the New York Giants, Lucas became a fixture in baseball locker rooms and a friend to baseball royalty – including Willie Mays, Bobby Bonds, and even the enigmatic and controversial Barry Bonds.
Before the pandemic stopped him, Lucas attended 63 consecutive Yankees openers, many of them as a journalist seated in the press box, accompanied by a sighted escort. The list of celebrities he knows includes everyone from Bill Clinton to Derek Jeter and includes virtually everyone who wore an "NY" on their uniform.
One of my great personal thrills was arranging for Ed to throw out the first pitch at a game in San Francisco. All it took was a convincing letter to Bob Lurie, who owned the Giants at the time.
Not surprisingly, Ed threw a strike to Terry Kennedy, a catcher whose voice indicated where the left-handed Lucas should throw.
Ed has covered many All-Star Games, playoffs, and World Series, including the one where Reggie Jackson hit three home runs in one game. Years later, Jackson took Lucas into the outfield and let him feel the outfield fence.
Although he considers his blindness a nuisance rather than a handicap, Lucas counts on his sense of touch. He says young blind people have asked him if "home plate" is something people eat on.
It's because of Lucas that broadcasters around the majors – even on television – describe in detail the home and road uniforms. He suggested the idea.
Outspoken and opinionated but good-humored, Lucas writes a column for The Jersey Journal, in his old hometown of Jersey City, and contributes to Yankee Magazine and the YES Network.
He's an Old School guy who will tell anyone who asks exactly what he thinks of fans picking the All-Star lineups, the extra-inning ghost runner that appears in extra innings, and Madison Bumgarner losing credit for a no-hitter because he performed the feat in a seven-inning game.
He doesn't like those ideas – but also doesn't like the fact that Roger Clemens and especially Barry Bonds are not in the Hall of Fame.
Lucas should be there himself. No one connected to baseball has done as much to promote the game. And no one knows it better.
Here's to many more good years for a good guy, Edward J. Lucas.
Dan Schlossberg of Fair Lawn, NJ is weekend editor of Here's The Pitch and contributor to forbes.com, Latino Sports, USA TODAY Sports Weekly, Sports Collectors Digest, and more. He's also written 38 baseball books. Reach him at ballauthor@gmail.com.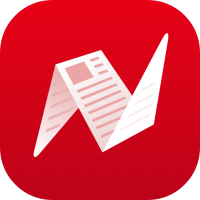 This is original content from NewsBreak's Creator Program. Join today to publish and share your own content.