By Dan Schlossberg
Baseball has survived the Curse of the Bambino, the Goat Curse of Wrigley Field, the Curse of Rocky Colavito, the Curse of the Cowboy, the Billy Penn Curse, the Curse of Alex Rodriguez, and many more.
But now there's a new one that could rival them all.
Call it the Tomahawk Curse, since the Atlanta Braves are the victims this season.
After refusing to honor the wishes of Native Americans that they follow the Washington Football Team and Cleveland Indians in changing their nickname, the Braves began the season badly and got progressively worse.
Opening at Citizens Bank Park, a notorious bandbox, they scored three runs in 28 innings. They lost a 10-inning opener, 4-3, on April Fool's Day, then lost again during a scheduled off-day on April 2, the date Commissioner Rob Manfred picked to strip the city of the 2021 All-Star Game. Manfred acted hastily when National League manager Dave Roberts, bolstered by union chief Tony Clark and a few other prominent African-Americans in the game, protested Georgia's new voting laws.
After hastily patching over the 2021 All-Star logos on their uniform sleeves, the Braves looked and played like ragamuffins. They managed just one base-runner — on a second-inning single by Travis d'Arnaud — against Zack Wheeler on April 3, then lost a 2-1 game to complete the lost weekend in a city that showed no brotherly love.
They would lose another before running off a four-game winning streak but never managed to scramble over the .500 mark — hardly indicative of a team with designs on a world championship.
Things really started to rot the minute the baseball calendar entered its second month.
On May 1, d'Arnaud tore a ligament in the thumb of his catching hand and needed surgery certain to keep him out at least three months.
Fifteen days later, sudden pitching sensation Huascar Ynoa fractured his right hand while smacking the dugout bench in frustration.
During a game at Fenway Park on May 24, defending National League home run king Marcell Ozuna foolishly slid head-first into Red Sox third baseman Rafael Devers — getting himself out on the play and out for six weeks with two fractured fingers.
But Ozuna wasn't done: at home on May 29, he was allegedly involved in a serious domestic battery altercation against wife Genesis, triggering a probable MLB suspension and possible legal punishment of 1-20 years in prison.
That very same day, the Braves learned that No. 1 pitcher Mike Soroka would need exploratory surgery to determine the cause of pain around his patched-up Achilles, torn in his third start of last year.
That meant that team's top pitcher, top RBI man, star catcher, and newest pitching star would all be out well into the second half of the season — if they returned at all.
That's a pretty tough hit for a team that came within one game last year of winning its first pennant since 1999 and competing for its first world title since 1995.
Oh, and did we mention that the Atlanta injured list this year has been occupied at times by Max Fried, who succeeded Soroka at the top of the rotation; Chris Martin, Atlanta's best right-handed reliever; and Cristian Pache, a gifted center-fielder whose losing battles with hamstring and groin issues emulated his efforts against opposing pitchers. Backup centerfielders Guillermo Heredia and Ender Inciarte also missed time, along with understudy catcher Alex Jackson.
Just this week, on Tuesday night, budding rookie star Tucker Davidson left a game early with forearm tightness in his left arm. Since he's a lefty, that's not good news — especially since he had been almost flawless in his previous three starts.
But the worst news of the week was the continued bullpen implosion. Since suffering through a two-hour, 53-minute rain delay in Boston on May 26, the Atlanta relief corps has been anything but. Its collective ERA before Wednesday night was 5.55.
Then A.J. Minter coughed up a grand slam on an 0-2 pitch to the first man he faced, pinch-hitter Christian Arroyo, and turned a 7-6 Braves lead into a 10-7 deficit. That led to a 10-8 loss for the second consecutive night, as once-dependable Chris Martin had thrown a game-losing gopher ball to Alex Verdugo in the eighth inning of a 7-7 tie.
Speaking of ties, the Braves entered play Thursday night with an 0-10 record in games that were tied after seven innings. They lost seven games when leading after six innings — after losing just six in that situation during the previous two seasons combined.
Chalk up another one for the Tomahawk Curse.
That curse has tentacles; with the exception of Ronald Acuna Jr. and buddy Ozzie Albies, the whole team hasn't hit. Defending National League MVP Freddie Freeman, hoping for a contract extension that may never come, is hitting the ball hard — and sometimes out — but hovering more than 100 points below his .341 batting average from the shortened season.
To make matters worse, former Braves Mark Melancon and Adam Duvall — both severed when the team cut payroll to compensate for pandemic-year losses — proved their worth elsewhere, while newly-acquired pitchers Charlie Morton and Drew Smyly failed to justify the combined $26 million investment that brought them to Atlanta.
Shane Greene and Darren O'Day, solid relievers last year, were also allowed to leave, though Greene returned June 6 after the bullpen proved the Achilles heel of the entire team. Nearly a dozen one-run losses had piled up before his return.
Melancon, meanwhile, had 19 saves and a 0.64 ERA for San Diego, which signed him to a one-year contract at the bargain price of $3 million. So what if he's 37?
If Denver-based Liberty Media, which owns the team, would provide better funding, the unfolding calamity could be curtailed. But John Malone, who runs Liberty and has a personal worth of $9 billion, decided to donate a million to Donald Trump when that money would have been far better spent on player payroll.
General manager Alex Anthopoulos, acutely aware of the problem, revealed earlier this week that he'll have the leeway to enlarge the payroll before the July 30 trade deadline. But even taking on a Charlie Blackmon or Joey Gallo contract might not be enough, though Anthopoulos says d'Arnaud, Soroka, and Ynoa could all come back in August.
According to SporTrac, Atlanta's payroll of $141,929,773 ranks just 14th — very middle-of-the-pack — and behind all three of its top rivals in the National League East.
Teams need to spend money to make money and the Braves don't spend nearly as much as the Mets, Phillies, or Nationals. They'll need to do better if they have any hopes of escaping the Tomahawk Curse.
HERE'S THE PITCH weekend editor Dan Schlossberg is a former AP sportswriter who covers baseball for forbes.com, Latino Sports, USA TODAY Sports Weekly, and Sports Collectors Digest. He's also the author of 38 baseball books. His e.mail is ballauthor@gmail.com.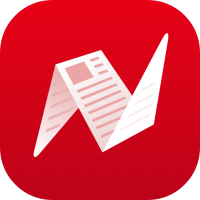 This is original content from NewsBreak's Creator Program. Join today to publish and share your own content.