Italian Americans and other political and business leaders honored Christopher Columbus Thursday, calling him the founder of America and a cultural icon, as they gathered at his statue on Main Street in Huntington to help launch the three-day weekend that celebrates his birth.
With a banner in front of the statue reading "America, a beautiful Italian name,"  speakers, some saying at least a few words of Italian, took pride in noting the impact Italian Americans have had on education, politics, the arts, entertainment,  science and more in the United States.
The presence of speakers such as Town Supervisor Chad Lupinacci, Suffolk County Executive Steve Bellone and Robert Fonti of the Suffolk County Alliance of Chambers, and participants including District Attorney Tim Sini, Town Clerk Andrew Raia and State Sen. Mario Mattera provided evidence of the political power of  Italian-Americans on Long Island.
A wreath in the explorer's honor was placed at the base of the statue.
Speakers pledged to defend the reputation and importance of Columbus, who in recent years, has come under attack for the effects he and other Europeans had on the indigenous cultures when they began arriving in the Western Hemisphere in the late 1400s and early 1500s.The celebration is the start of the long state holiday weekend, as the Long Island Fall Festival returns after a year's absence, running from Friday through Monday in Hecksher Park.
On Sunday, Italian Americans will show their pride in their heritage with a parade that begins at Main Street and Park Avenue at noon and proceeds west along Main to West Neck Road. The parade, sponsored by the New York Grand Lodge, Order Sons and Daughters of Italy in America, is hosted by the Town of Huntington and the Huntington Township Chamber of Commerce.   The theme for this year's parade is honoring "Columbus and America – The Truth Will Persevere Forever!" 
The parade, with dozens of units and marchers and floats bedecked with Italian themes, will pass by Heckscher Park as the third day of the Long Island Fall Festival is underway. The festival, featuring music, food, children's activities, entertainers, 300 vendors and more, opens Friday at 5 p.m., running until 10 p.m. On Saturday and Sunday, 11 a.m.-9 p.m. and Monday 9 am-5 p.m.
Grand marshals for the parade are Anthony Naccarato, Immediate Past President, Grand Lodge of New York; legendary New York Yankee Joe Pepitone; News 12 Long Island Anchor Rich Barrabi; WRHU Hofstra Radio Producer/Host and President AIAE Cav. Josephine Maietta, and Brooklyn Diocese Vincent Levien.
Festival admission is free.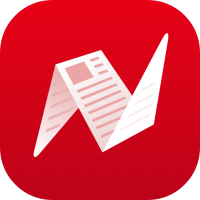 This is original content from NewsBreak's Creator Program. Join today to publish and share your own content.