A St. Anthony's High School student is one of several tri-state football players nominated for the 2021 USA Football Heart of a Giant Award, presented by the Hospital for Special Surgery and the New York Giants.
Voting for the nominees will continue through Oct.10.
Andrew Bardak was described by football coach Joe Minucci as a tireless worker.
"Andrew is a 5'9" middle linebacker who as a junior was selected to our local media's second-team all-region. Andrew's older sister and brother currently attend the US Air Force Academy. Andrew's goal is to attend the US Military Academy at West Point. Several months ago he was told that he was not going to be recruited as a football player. When Andrew heard the news he did not shy away from his goal of attending West Point. Andrew's commitment to gaining acceptance to West Point grew stronger. He is a tireless worker on the field and in the classroom. His leadership is second to none. In almost 20 years of coaching, I have never been around a leader like Andrew," Minucci wrote.
The students have been nominated by their coaches for their commitment, teamwork, will, character and dedication.
Overall, there will be six weekly finalists and five wild card finalists, leading to 11 total honorees. Each finalist will receive $1,000 for their high school's football program, with the grand prize winner's school getting an additional $4,000. The grand prize winner will be selected based on video submissions stating why they have the Heart of a Giant.
For more information on the program, click here.
In addition to Bardak, the nominees are:
Daniel Aladgham; Lafayette Educational Complex (Brooklyn)
Brianna Cataffo; Pinelands High School (Little Egg Harbor, NJ)
Henderson Clarke; New Rochelle High School (New Rochelle, NY)
Anthony DelVecchio; Port Chester High School (Port Chester, NY)
Diamoni Desir; Suffern High School (Suffern, NY)
Jaden Farrell; Middletown High School (Middletown, NY)
Catherine Grant; Mater Dei Prep (New Monmouth, NJ)
Tommie Minaya; Becton Regional High School (East Rutherford, NJ)
Damon Phillips; East Orange Campus High School (East Orange, NJ)
Little Free Library Opens
A Little Free Library is open at the playground at Hechscher Park. Town Suervisor Chad Lupinacci and Town Councilwoman Joan Cergol helped unveil the library, with resident Kelly Barracca ad her family, giving young children access to free books.
Press Freedom Award
Northport High School social studies teacher Janis Schachter has been recognized globally for her work in media literacy, earning the silver level Schurz Press Freedom Teacher Award from the Global Youth & News Media.
An international jury of 19 experts in journalism, media literacy and press freedom chose three laureates for the new Schurz Press Freedom Teacher Award, with Schachter being the silver level award winner.
"Janis deftly helps her students learn critical media literacy skills that they can take with them throughout their lives and at the same time, through her work using Committee to Protect Journalists resources, avoids the common pitfall of also creating a hostility toward journalism," shared the jury who selected her.
"Too often and in too many countries news and media literacy instruction skips the part about the need for journalism and the high personal price some pay to do that job," said Dr. Aralynn Abare McMane, the director of Global Youth & News Media. "This year, we wanted to work toward correcting that by recognizing those on the front line of education who make sure those lessons are taught well."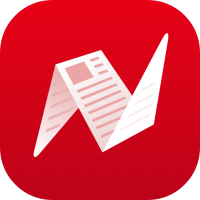 This is original content from NewsBreak's Creator Program. Join today to publish and share your own content.