Employers around the Huntington area are eager to fill jobs. Here are just a few of the openings.
Full-time, Part-time.
Qualifications:
School bus driving: 1 year (Preferred)
Driver's License (Preferred)
CDL (Preferred)
Early Childhood Teacher, Crestwood 
Private Nursery School and Kindergarten seeking qualified candidates for potential openings.
Toddler, Nursery, or Pre-Kindergarten teachers and/or assistants.
Associate (Preferred)
Early Childhood Education: 1 year (Preferred)
Childcare: 1 year (Preferred)
Child Development Associate Certification (Preferred)
Handle larger items, like large screen TVs, furniture, and refrigerators, before they head out for delivery to the customers' doors. Sort our heavier and bulkier packages into delivery routes. Teams work overnight shifts to meet customer-promised delivery times during the day.
Custodian, Cold Spring Harbor Library
Part time. Perform cleaning duties including vacuuming, dusting, mopping, trash removal, and other tasks as needed. Good interpersonal, verbal and written communication skills needed. Valid driver's license and clear driving record required.
Medical Assistant, Urgent Care
Medical assistant for a busy urgent care center in the Huntington ,NY area. Must have at least one year medical assisting experience- including phlebotomy. Job duties include taking vitals and drawing blood.
Admissions Coordinator, Gersh Academy
Duties and Responsibilities
Educate prospective families on the school program primarily through phone inquiries and tours of the school
Manage and maintain accurate, timely and complete client records including enrollment paperwork
Coordinate and participate in all recruitment efforts – open houses, fairs, events, etc.
Coordinate and participate in special events involving prospective students.
Be knowledgeable about, and be able to guide parents through, the legal and tuition funding process
Preparation and maintenance of statistics regarding enrollment using a CRM system
Interpret and communicate statistics when appropriate
Front Desk Receptionist, Abraxas Hair Salon
Seeking a full and /part time front desk receptionist for busy Huntington salon.Must have Salon experience
Old Fields Barbecue is seeking friendly and energetic employees who will thrive in a positive, professional, and high volume work environment.
Requirements:
Proven hospitality industry experience.
Knowledge of Basic Steps of Service and the desire to learn our service standards and apply them.
Attention to cleanliness and safety.
Food safety training will be considered a plus.
Stick Shift Driving Instructor
Love stick shift cars? Want to become part of the largest movement in the US to save the manuals by teaching others? If so, apply today. We're looking for clean-cut, professional, and friendly instructors to teach 2-4 stick shift driving lessons per month. Part-time gig for teachers, car lovers, and anyone who drives for ride-hailing services.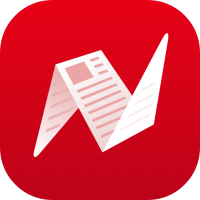 This is original content from NewsBreak's Creator Program. Join today to publish and share your own content.