Huntington Hospital celebrated a visit Tuesday from a grandmother of 11 who recovered after a six–month bout with a near-fatal case of pancreatitis.
Alisa White, 61, of Wyandanch, was admitted to South Shore University Hospital with severe pancreatitis in January, after surviving a prolonged hospital stay with COVID-19. Doctors say the pancreatitis was a direct result of complications from the coronavirus.
She was transferred to Huntington Hospital on Jan.6  and underwent a cyst-gastrotomy, in which an endoscope is used to clean out an infection that formed in the pancreas.
"A cyst-gastrostomy is a procedure where we perform an endoscopy to drain the infection internally without using traditional open surgery or cutting from the outside," said Demetrios Tzimas, MD, director of advanced endoscopy. "During this procedure we use an endoscope with an ultrasound probe that is placed through the mouth and into the stomach, and then locate and treat the infected pancreas by draining it internally."
 White has had seven follow-up endoscopic surgeries to treat the infection. Because of the severity of the pancreatitis, Ms. White had less than a 50 percent chance of survival.
"COVID and the pancreatitis took everything from me," White said. "But thanks to Dr. Tzimas and his team, I've made a remarkable recovery. I owe my life to him – I wouldn't be here without him."
White is most looking forward to dining out with her family at one of her favorite restaurants – Texas Roadhouse. The doctors will present her with a gift card to the restaurant. Not to be outdone, her grandchildren will present her with heartfelt, homemade cards.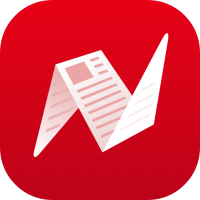 This is original content from NewsBreak's Creator Program. Join today to publish and share your own content.