The Mystery Solved
A Ghostly Hitchhiker in Jamestown
One of the most famous ghost stories in North Carolina is about a phantom hitchhiker who supposedly haunts an abandoned railroad bridge in Guilford County. The bridge is located on US-70A (High Point Rd.), just south of Jamestown. I'll relate the most popular version of the story below, as well as the recently discovered truth behind the legend.
So, lock the doors and dim the lights, settle down into that comfy chair. Halloween is only a month away, and it's time to get spooky!
The Haunting at Lydia's Bridge
If you travel High Point Road on a rainy night and happen to be in the vicinity of an old, abandoned, concrete overpass, you might see something strange... there and gone in an instant - just a fleeting glimpse of a figure in white.
Was that a woman? You turn to look and it's gone. Did you really see it? Maybe your eyes were playing tricks on you.
Or maybe it's the spirit of Lydia, a young woman from the 1920's who lost her life in an automobile accident, right where the road takes a dangerous curve.
It's said that the story began to circulate in the 1940's, when a middle-aged gentleman was driving on High Point Road one rainy night.
A young woman wearing a long, white dress, with neither umbrella nor coat, appeared on the side of the road and raised a hand to flag his car down.
Being a chivalrous sort, he stopped immediately and offered the poor girl a ride. She accepted with a shy smile, climbing into the back seat instead of the front. Thinking she may be a bit intimidated by him, he didn't comment, instead just asking her where she needed to go.
She offered her address, which was only a few minutes drive away, and they set off down the road.
He glanced at the young woman in the rear view mirror as he made polite conversation, introducing himself and telling her a bit about his own daughters to put her at ease.
She barely responded, offering only her first name, "Lydia".
The man thought she seemed rather anxious, clutching at the passenger seatback in front of her and focusing on the twisting road ahead, while the rain poured down in sheets.
A few minutes later they reached her address, and the man grabbed his umbrella, intending to walk the young lady up to her door. He got out of the car, ducking his head against the deluge as he unfurled the umbrella, and then opened the car door for her.
She was gone.
The man glanced toward the house, thinking the young woman must have slipped out of the car while he was opening his umbrella.
There was no sign of her on the walkway, or in the yard. The rain now slowed to a steady drizzle, and an eerie fog crept in, gathering at the edge of the woods.
Still concerned, he decided to check on the young lady and approached the house.
The man rang the bell, and after a minute an old woman opened the door, looking at him inquisitively.
The man asked, "Did Lydia come inside? I gave her a ride from High Point Road and I just wanted to make sure she made it in, out of the rain."
The woman looked at him oddly, and bade him to wait a moment, turning from the door.
She returned with an old photograph in a silver frame, and showed him the picture.
"Was this the girl you picked up?" she asked, watching his face. The man glanced down at the photo and nodded.
"Lydia was my daughter," the woman informed him, her eyes glistening with tears. "She was killed over twenty years ago in an automobile accident near High Point Bridge, on a rainy night just like this one."
The man stood there, stunned, as the grief-stricken woman continued, wiping her eyes.
"You are the third Good Samaritan who has picked her up on that road. I believe my daughter is still trying to make her way back home. "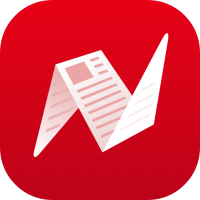 The Real Story Behind the Legend
Spooky, huh? Well, that story has been going around for decades, with many people claiming to have seen the woman in white.
Some variations of the story say Lydia was in a car accident with her boyfriend on the way to a dance, and that he died , trapped in the wreckage, while she frantically tried to flag down a car, tragically succumbing to her own injuries before she could get help.
A lot of people have investigated the story, dying (pun intended) to see if there is any truth behind it... because if there was a real Lydia, then maybe there's a real ghost, right?
In 2019, ghost-hunter Michael Renegar and author Amy Greer teamed up and finally solved the mystery, with the help of a woman named Robin Mitchell Taylor.
Renegar and Greer did some digging and uncovered an old newspaper article in the Greensboro Patriot, reporting on an automobile accident in Jamestown on a rainy, summer night over a century ago.
The date was June 20, 1920, and the accident happened beneath the old bridge on High Point Road.
A young woman by the name of Annie L. Jackson died, while the three others in the car survived.
Does the "L" stand for "Lydia"? Could it have been a nickname?
That's where Robin Mitchell Taylor comes in. She saw the findings of Greer and Renegar, and recognized the woman in the newspaper clipping as her grandmother's sister.
Robin did some digging of her own and confirmed that her great-aunt had, indeed, died in a car accident on High Point Road in Jamestown.
She says the family never talked about Annie, so she's not sure if the "L" stood for "Lydia", but she's convinced the story evolved from the tragic accident in her family's history, even if the name was changed in the re-telling.
Robin believes that her great-aunt died so suddenly, it is possible that her spirit couldn't accept her fate, and perhaps she has been haunting the bridge road for a century, trying to come home.
In fact, Robin believes Renegar's research might have had a ghostly hand directing him...
"Putting me and Michael (Renegar) together...that was just a wow. Maybe she (Annie/Lydia) put us together to help identify her and say hey, we know who you are, and it's OK." - Robin Mitchell Taylor, as reported by WFMY News2
Has Annie/Lydia's spirit now been laid to rest with the discovery of her identity? Only time will tell.
I hope you enjoyed Part 2 of my Haunted North Carolina series! If you missed Part 1, "The Demon Dog of Valle Crucis", you can click my name and scroll down to find it. Stay tuned for Part 3 next week!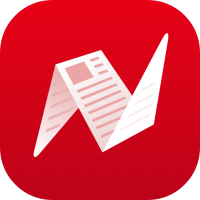 This is original content from NewsBreak's Creator Program. Join today to publish and share your own content.