Which Animals Will be First in Line?
At the North Carolina Zoo, Dr. Jb Minter and his crew are expecting an important delivery.
The zoo is scheduled to receive 6 vials of an experimental Covid-19 vaccine for animals - enough to fully vaccinate 22 lucky animals, with each receiving two shots.
The drug was developed by the American drug company Zoetis, and the North Carolina Zoo has been waiting all summer, after Dr. Minter initially reached out to Zoetis in March 2021.
Zoetis announced in July it will be donating 11,000 doses of the vaccine to 80 zoos across our nation.
It was originally reported that the N.C. Zoo would receive a small supply of the vaccines in August, and perhaps get a second round in September or October to enable vaccination of additional animals.
According to a spokesperson from the North Carolina Zoo, they are still "patiently waiting" for the first batch of vaccine doses to arrive.
The first doses will go to primates, big cats, otters and bears, as they are the animals thought to be at the greatest risk of contracting Covid-19.
Although the risk of domestic or zoo animals transmitting the virus to humans is low, it is believed that the animals can catch Covid-19 from infected (even asymptomatic) persons they come into close contact with. With the close quarters some zoo animals share, animal to animal spread could be a cause for concern.
Zoo Animals in the U.S. Testing Positive for Covid-19
In January 2021, eight gorillas at the San Diego Zoo tested positive, prompting Zoetis to release its still experimental vaccine for emergency use. The San Diego gorillas were the first great apes in the world to test positive for Covid-19.
A study published in August 2020 in the science journal, "Proceedings of the National Academy of Sciences of the United States of America". found old-world primates and great apes to be very susceptible to infection from Covid-19, due to having similar proteins as humans in their genetic sequences .
Also in January 2021, a five-year-old Malayan tiger in Woodland Park Zoo in Washington tested positive.
Two Sumatran tigers in the Fort Wayne Children's Zoo in Indiana tested positive in February 2021.
Several otters at the Georgia Aquarium in Atlanta tested positive in April 2021.
A snow leopard at the San Diego Zoo tested positive in July 2021.
Although there have been a few cases overseas of zoo animals dying from Covid-19 - specifically lions and tiger cubs in India and Pakistan - in the U.S.A there have not yet been any known fatal Covid-19 cases in zoo animals.
Is the Vaccine Safe for Animals?
When the Oakland Zoo began vaccinating its animals, it received a lot of backlash, a lot of which was probably due to the wording of "experimental vaccine". This does not mean zoos are experimenting on their animals. The vaccines are safe, they have been studied and tested, but the approval process lags behind emergency use authorization (as was the case in Pfizer vaccines for humans).
PETA came out in support of vaccinating zoo animals, with this statement:
"These vaccines have been clinically tested and administered to animals only after deep consideration by veterinary professionals. Since growing numbers of big cats, apes, and otters in zoos are contracting SARS-CoV-2—the virus that causes COVID-19—from asymptomatic humans, the evidence clearly indicates that the benefits of vaccination in susceptible species far outweigh the dire risks of infection for unvaccinated animals."
Animals at the North Carolina Zoo
So far, no animals have tested positive for Covid-19 at the North Carolina Zoo. Two of the animals exhibited signs of respiratory infection over the summer, but tested negative, and it turned out to be a common cold.
Animals are not tested unless they exhibit symptoms, according to Dr. Jb Minter.
Dr. Jb Minter is the Chief Veterinarian and Director of Animal Health at the North Carolina Zoo. He and his team take care of 1800 animals representing over 400 species. He says the zoo is hoping to be able to vaccinate the animals through behavioral training, without the use of anesthesia.
In the case of a gorilla recently needing to be tested, its training and trust in its handler was such that it willingly submitted to a nasal swab test. Dr. Minter is hoping that the vaccinations will go as smoothly.
"The level of trust between the keeper and the animal is to such a level that they will allow them to do things that are uncomfortable — such as giving them the vaccine — because they trust that keeper." - Dr. Jb Minter, North Carolina Zoo
While the zoo waits to receive its vaccine doses, they are doing what they can to protect the animals from infection by visitors.
There are glass partitions separating the guests from the gorillas and chimps, as well as between guests and sand cats, ocelots, cougars and bobcat. At the otter habitat, the zoo has erected a barrier so the guests cannot get too close to the animals, but still near enough to view them. Masks are required to be worn by visitors at the Acacia Station Giraffe Deck.
The North Carolina Zoo is the world's largest natural habitat zoo, with over 1800 animals living on 500 acres of habitat within a 2600 acre wooded tract. The animals are cared for by a staff of approximately 70 trained handlers and veterinarians.
If you've found this article informative, please share it with a friend.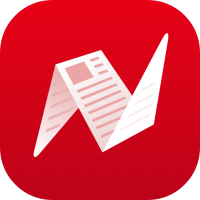 ...
This is original content from NewsBreak's Creator Program. Join today to publish and share your own content.