The Culprit for this Disease May Be in Your Backyard
What is Ehrlichiosis?
Ehrlichiosis is an infectious disease caused by the bacterium, ehrlichia chaffeensis , ehrlichia ewingii, and ehrlichia muris eauclairensis. The bacteria is carried by ticks, and transmitted to humans and animals through a tick bite.
The disease is relatively new on the scene, first appearing twenty years ago. The CDC only identified the latest variation, ehrlichia ewingi, in 2008.
Ehrlichiosis infection has been monitored by the CDC since the year 2000, and has been steadily increasing.
In 2000, roughly 200 cases were reported nationwide. By 2019, that number had increased over 10x, with 2093 cases of ehrlichiosis reported." - CDC
The CDC has not yet posted the statistics for 2020, but experts warn that ehrlichiosis is still on the rise, due to several factors (covered at the end of this article).
Symptoms of Ehrlichiosis
First symptoms appear within three weeks of a bite, and may include:
fever
chills
muscle pain
headache
weakness
fatigue
rash (may not always be present)
As the disease progresses untreated, symptoms worsen, and may include:
nausea
vomiting
loss of appetite
coughing
sore throat
abdominal pain
If an individual does not receive treatment, serious, potentially fatal illness can occur.
Serious symptoms may include shortness of breath, inability of the blood to clot properly potentially resulting in gastrointestinal bleeding, neurologic abnormalities such as lesions on the brain and/or inflammation of the protective membranes covering the brain and spinal cord (meningitis), kidney or respiratory failure" - Centers for Disease Control
The Carrier
The culprit for spreading ehrlichiosis is the Lone Star tick. Unlike the American Dog tick which spreads Rocky Mountain Spotted Fever, or the Deer tick that is responsible for Lyme disease, the Lone Star tick is a "ambush tick", meaning it will travel, crawling rapidly towards a host scent, instead of waiting around on grass or tree limbs for a host to bump into it.
The Lone Star tick is found in woods or fields, usually near a water source, but is not often found in areas with a lot of pine trees.
It's grayish-brown, about one-quarter of an inch in length, and features a white dot in the center of its back.
Why is Ehrlichiosis on the Rise?
The expanded range of the Lone Star tick is believed to be the reason for the increase in ehrlichiosis infections.
The Lone Star tick was once thought to have a limited south-eastern United States range, existing no farther west than Ohio, and no farther north than southern New Jersey, with its heaviest concentrations in the deep south.
As you can see from this map, showing the locations of pets diagnosed with ehrlichiosis, the range of the Lone Star tick has increased to include two thirds of the United States.
Two Major Factors Have Influenced the Migration of Lone Star Ticks
According to a study reported by the NIH, the expanded range of Lone Star ticks was enabled by two occurrences.
Climate Change - As the winters across the U.S. become warmer and shorter, we see more tick borne illnesses. Ticks are able to survive in areas that used to be too cold, and ticks have more months of the year to be active. Ticks are most active when the temperature is above 45 degrees F.
Genetic Adaptation - In a scientific study released by Javier Monzon (et al)," genotyping by sequencing" tests showed that some Lone Star ticks from northern states are genetically unrelated to the historical Lone Star ticks in North and South Carolina. This would mean that the Lone Star tick has evolved to survive in colder climates.
Preventing Tick Bites
In warm months, be aware of your surroundings, avoid contact with long grass if you can
Spray insect repellent on your shoes and the cuffs of your pants (if you don't want it on your skin)
After being in the woods, disrobe and do a thorough tick check
After intense immersion in woodsy areas (hunting, camping), wash and dry your clothes - set the dryer on hot. Washing won't necessarily kill ticks, but high heat will
Check your pets so they don't bring ticks into the house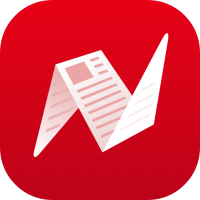 This is original content from NewsBreak's Creator Program. Join today to publish and share your own content.