Is it Legal to Breastfeed in Public?
Recently, a friend in Charlotte, North Carolina, told me the driver of a city bus objected to her breastfeeding her eleven-month old baby, advising her, "You need to do that later."
Even though the baby was still hungry, my friend stopped nursing immediately, fearful she and her child would be put out on the street. The hungry infant started to wail, earning dirty looks and complaints from fellow passengers.
"I was so mortified. I can't just stop in the middle of a feeding and tell her (the baby) to wait till we're home." - Charlotte NC resident, berated for breastfeeding on public transit.
What my friend didn't know, was that it was her right to breastfeed in public. The bus driver was out of line with his request, if not outright breaking the law. If she had continued nursing and the driver had stopped the bus and ousted her, he would have been breaking the law.
Breastfeeding State Laws
As of 2018, all 50 states, as well as the District of Columbia, Puerto Rico, and the Virgin Islands, have enacted specific legislation protecting a woman's right to breastfeed in any public or private space that she has a right to be in.
Thirty-one states, as well as D.C., Puerto Rico, and the Virgin Islands, have exempted nursing mothers from public indecency laws
Thirty states, as well as D.C. and Puerto Rico, have laws relating to a woman's right to breastfeed in the workplace. Most of these laws require businesses with a certain number of employees to have a private, hygienic (not a restroom), designated area for nursing mothers.
Twenty-two states and Puerto Rico have laws exempting (or postponing) a nursing mother from jury duty
Why Are Breastfeeding Moms Still Bullied?
Although breastfeeding in public became legal all across the U.S. three years ago, there are plenty of stories from nursing mothers who experience the same bullying or shaming as my friend did. Shockingly, it's often officials or establishments, not bystanders, who are guilty of this.
In 2019, a North Carolina woman waiting in court for a traffic violation alleged that the judge threatened to have her child removed and placed in protective custody, if she continued nursing her in public.
Also in 2019, an Oklahoma mother in a municipal courthouse was told she must go into a restroom to nurse her baby. "You can't do that here," a courthouse employee allegedly told her.
In 2017, a Virginia woman needed to nurse her baby while at a shopping mall. She says she first tried to go to the nursing station, but it was full, so she sat on a bench and began to breastfeed. A security guard approached her and told her, "You can't do that in public." (In 2017, it was already legal in Virginia to breastfeed in public).
In 2015, a Florida woman was confronted by a restaurant hostess as she nursed her baby in the booth. She was told she must go into the bathroom or back out to her car to breastfeed. She refused, stating the law was on her side.
In most cases, it appears that the complaining party is unaware of the laws regarding breastfeeding in their state. Advocates of nursing mothers suggest staying calm in these situations, and reminding the other person that the law says you may breastfeed in public.
Can You Be Fined for Indecent Exposure if You Don't Cover Up?
Unfortunately, although thirty-one states have laws exempting breastfeeding moms from indecent exposure laws, there are still nineteen states that have this loophole. So, yes, it is technically possible, depending on your state laws, that you may be fined if you don't cover up while breastfeeding in public..
It's possible in theory, but has any nursing mother ever been charged with indecent exposure?
"No woman in the United States has ever been prosecuted for indecent exposure arising from a public breastfeeding incident." - J. Kathleen Marcus, Philadelphia lawyer specializing in breastfeeding laws
Can a Restaurant or Store Tell You to Leave if You're Breastfeeding on Their Property?
Another unfortunate loophole. Technically, yes, if the person owns the property, they can decide to ban you. If a privately-owned store or restaurant bans you, and you don't leave, they can issue a complaint of trespassing against you.
Most breastfeeding laws are written in a way that favors the business owner. Unless the law has specific provisions that protect you against obstruction from others (who would prevent you from breastfeeding), then the business owners rights trump those of the nursing mother.
Laws are Changing
Laws have changed tremendously in the last decade, making it easier for nursing mothers. Several states have begun breastfeeding awareness campaigns, realizing that educating the public is the path forward.
So, breastfeeding moms, take hope. Perhaps some time in the near future, nursing your baby when he or she is hungry - no matter where you are - will be viewed by others as ordinary as feeding with a bottle.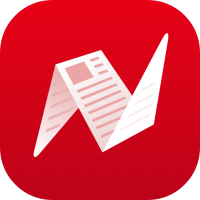 This is original content from NewsBreak's Creator Program. Join today to publish and share your own content.