Food Stamps Benefit Adjustment on October 1
Help for the Hungry
The 15% temporary increase to SNAP benefits that went into effect as part of the Coronavirus Response and Relief Supplemental Appropriations Act is set to expire on September 30, 2021, affecting over 40 million recipients nationwide, many of whom are unemployed.
Just in time, a much needed re-evaluation of the Thrifty Food Plan, which sets the SNAP benefit amount, will be applied as directed by the 2018 bipartisan Farm Bill, calling for the USDA food plans to be evaluated every five years.
This is the first in a series of updates as the TFP will now be monitored monthly, and adjusted according to inflation and consumer price index.
The Thrifty Food Plan outlines nutrient-dense foods and beverages, their amounts, and associated costs that can be purchased on a limited budget to support a healthy diet through nutritious meals and snacks at home." - USDA
The TFP is one of four USDA food plans implemented in 1975, which evaluate the cost of a healthy diet across four levels of an individual (or family)'s budget.
The TFP is based on the lowest budget, followed by the Low-Cost Food Plan, the Moderate-Cost Food Plan, and the Liberal Food Plan. Only the TFP is used to determine SNAP benefits.
Despite the plan's important role in determining the SNAP benefit amount for needy Americans, the TFP has only seen three prior adjustments; in 1983, 1999, and the last, fifteen years ago, in 2006. Critics have argued for years that the plan underestimates the current cost of a nutritionally sound meal, as the current plan only allots for $1.40 per individual, per meal.
In a recent study, the USDA found that 88% of SNAP recipients reported barriers to obtaining nutritionally adequate meals, and 61% cited food affordability as the cause.
Although the increase of 25% is the largest in the plan's history, the amount is actually very modest. Families can expect to see an additional $36.24 allotment, per person, each month, which works out to an extra $1.19 per day, per person.
For families living in or on the edge of poverty, however, the modest amount will no doubt be appreciated.
SNAP Guidelines
To be eligible for SNAP benefits you must meet certain requirements for income and resources.
Resources
Households must have less than $2,250 in countable resources (cash or money in a bank account) or $3,500 in countable resources if at least one member of the household is age 60 or older, or is disabled.
Houses and lots are not counted as resources.
Vehicles may be counted as a resource if the fair market value is over $4650 and the vehicle is owned outright (not making loan payments) with some exemptions.
Income Guidelines
*This is the most current chart on the USDA website, but there could be an update in October.
Work Requirements
SNAP's mission is to help people, but they expect people to help themselves. To qualify for SNAP you must meet certain work requirements, such as working at least 30 hours per week OR registering in your state with an employment / job training center.
You may be exempt from these qualifications if you
are in a drug or alcohol treatment program
are caring for a child under 6 or caring for an incapacitated individual
are unable to work due to a physical or mental limitation
are studying in school or a training program, registered as (at least) a half-time student
To find out more about SNAP in your state, go here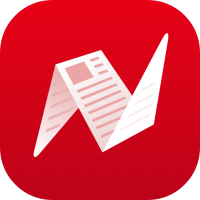 This is original content from NewsBreak's Creator Program. Join today to publish and share your own content.