As the Virus has Mutated, So Have the Symptoms
Breakthrough Cases on the Rise
As the information circulates that the vaccines are waning in efficacy, a lot of people are getting nervous. If you were vaccinated in the first vaccine roll-outs, between December 2020 and March 2021, you may have cause to be.
The report released by the CDC on August 27 indicates that the protection of the mRNA vaccines (Pfizer, Moderna) may wane to be only 66% effective against the Delta strain of Covid-19 by the six-month mark - a milestone that is looming in the near future for the 53.4 million Americans who were vaccinated by March 30, 2021.
As of August 23, 2021, the CDC reports there have been 11,050 breakthrough Covid-19 cases that resulted in hospitalization or death among the 171 million Americans that have been fully vaccinated.
That is not the total count of breakthrough infections - the CDC stopped tracking the entirety of breakthrough cases back in May, focusing only on those resulting in hospitalization or death - a move which has been criticized by many officials, as it further obscures the effectiveness of the vaccines.
States are now trying to keep their own tallies of breakthrough cases, and the high numbers reported since Delta has become dominant indicate the CDC numbers may be an extremely inaccurate representation.
For example, just two days ago, Massachusetts news station WWLP reported there have been 15,739 breakthrough cases of Covid-19 in fully vaccinated Massachusetts residents so far, with 3,098 reported in just one week.
That staggering number has led to many raised eyebrows, when compared to the CDC website's "official" count.
Delta is Different
The Delta variant has been dubbed by the World Health Organization as "the fastest and fittest" of all coronavirus strains, so far.
Originally surfacing in India in December 2020, the Delta variant wasted no time in racing across the globe, infecting 98 countries in a matter of months, and becoming the dominant strain in at least a dozen countries.
In the U.S.A., the Delta variant now accounts for 93% of all Covid-19 infections.
The mutations which have made this strain twice as transmissible, with the viral load carried by the infected averaging 1,000 times greater than the original Covid-19 strain, have also led to a changing demographic, more serious complications and a different set of symptoms.
Younger Victims - According to Dr. Inci Yildirim, a Yale Medicine pediatric infectious disease specialist and a vaccinologist, Delta seems to be targeting a younger demographic. He points to a recent report from the UK, showing individuals under the age of 50 are 2.5 times more likely to be infected with the Delta variant.
"As older age groups get vaccinated, those who are younger and unvaccinated will be at higher risk of getting COVID-19 with any variant," says Yildirim. "But Delta seems to be impacting younger age groups more than previous variants."
More Serious Complications - Doctors in India - who have been studying the Delta variant the longest - are reporting conditions such as hearing loss, gangrene, blood clots, severe intestinal problems, joint pain, and even tonsillitis as complications linked to infections from the Delta variant.
Different Symptoms - The symptoms for the Delta variant differ from those reported for the original Covid-19 virus, in regards to both vaccinated and unvaccinated individuals.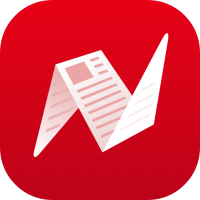 What to Look For
Do you remember during the first days of the pandemic, how the most common symptoms of Covid-19 were a persistent cough and fever? Shortness of breath or loss of smell were also worrisome indicators that you may have been infected.
With the mutations of the virus, the symptoms have also changed.
The cough, for instance, has downgraded to the fifth most common symptom for the unvaccinated, and the eighth most common symptom for the fully vaccinated, according to the Zoe Covid Study, a comprehensive, interactive database in the UK which encourages people to log their Covid-19 symptoms.
To complicate things further, you may have a different set of symptoms depending on whether you're unvaccinated, partially vaccinated, or fully vaccinated.
Ranking of Symptoms for Covid-19 Infection in the Unvaccinated
Headache
Sore Throat
Runny Nose
Fever
Persistent cough
Loss of smell now comes in at number 9, and shortness of breath is way down the list at number 30.
Ranking of Symptoms for Covid-19 Infection in the Partially Vaccinated
Headache
Runny Nose
Sore throat
Sneezing
Persistent Cough
Sneezing, which was never thought to be a symptom in the original Covid strain, is now ranked more common than a cough, for a reported symptom in those with only one dose of the vaccine.
Ranking of Symptoms for Covid-19 Infection in the Fully Vaccinated
Headache
Runny Nose
Sneezing
Sore throat
Loss of smell

A cough ranks 8 on the list for fully vaccinated people, and a fever ranks 12. Shortness of breath is way down the list at number 29.
Protect Yourself
We are still very much in the grip of this pandemic. While vaccinations remain a hot topic of debate for all of us, (and understandably so) there should still be common ground we can agree upon. Wearing a mask in public indoor spaces, and staying home if you are sick are the most sensible things we can all do to protect each other.
If you feel any of the above symptoms, self-administered Covid-19 rapid tests are available at pharmacies and most department stores for $23 -$29.
Information is our best tool.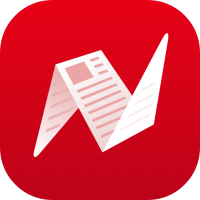 References;
https://www.cdc.gov/mmwr/volumes/70/wr/mm7034e4.htm?s_cid=mm7034e4_w
https://covid.joinzoe.com/post/new-top-5-covid-symptoms
https://www.infectioncontroltoday.com/view/younger-people-in-us-getting-hit-hard-by-delta-variant
https://www.bloomberg.com/news/articles/2021-06-07/gangrene-hearing-loss-point-to-delta-variant-being-more-severe
https://spiral.imperial.ac.uk/handle/10044/1/89629
This is original content from NewsBreak's Creator Program. Join today to publish and share your own content.