FDA Issues Warning After Misuse Leads to Uptick in 911 Calls for Poisonings
Ivermectin is a well-known medicine that has been used for decades as an antiparasitic and antifungal treatment
It is FDA approved for use to treat scabies and lice, and has widespread use in low-income and middle-income countries as a treatment for parasitic worms.
It is considered very safe for humans to use in these situations in the prescribed dosage.
It has been noted that ivermectin has anti-viral and anti-inflammatory properties, as well, leading to studies of therapeutic use against outbreaks of yellow fever, dengue fever and other RNA and DNA viral illnesses.
Ivermectin is not approved by the FDA to treat any viral infection. It is still being evaluated.
Ivermectin and Covid-19
Because of the therapeutic, anti-viral properties of ivermectin, it has been involved in studies and trials since the beginning of the Covid-19 crisis.
Although there is hope for ivermectin to be developed as a new Covid-19 drug therapy in the future, at present there is much controversy regarding the results of the studies.
According to an article in the American Journal of Therapeutics, a review by the Front Line COVID-19 Critical Care Alliance summarized the findings of 27 studies, concluding that:
ivermectin "demonstrates a strong signal of therapeutic efficacy" against COVID-19 .
ivermectin "reduced deaths by 75%"
However, the NIH is strongly advising against the use of ivermectin until more studies are completed.
"There is insufficient evidence for the COVID-19 Treatment Guidelines Panel to recommend either for or against the use of ivermectin for the treatment of COVID-19. Results from adequately powered, well-designed, and well-conducted clinical trials are needed to provide more specific, evidence-based guidance on the role of ivermectin in the treatment of COVID-19". - National Institute of Health
The NIH statement is underscored by this warning:
"Some clinical studies showed no benefits or worsening of disease after ivermectin use."
While the FDA and the NIH are not dismissing the potential of ivermectin, they are quick to point out that the studies touting this medicine as a miracle cure have many inaccuracies and methodological limitations, including:
The sample size of most of the trials was small.
Various doses and schedules of ivermectin were used.
Some of the randomized controlled trials were open-label studies (not blind studies)
Patients received various concomitant medications ( doxycycline, hydroxychloroquine, azithromycin, zinc, corticosteroids) in addition to ivermectin or the comparator drug. This confounded the assessment of the efficacy or safety of ivermectin.
The severity of COVID-19 in the study participants was not always well described.
The study outcome measures were not always clearly defined.
The Dangerous Behavior Now Worrying Officials
Unfortunately, as the pandemic worsens, people are unwilling to wait for more studies. A dangerous trend has been worrying officials.
Ivermectin has long been used in deworming medicines for livestock and pets. Apparently, people have been going to their local feed stores and purchasing these products to use on themselves, both as a preventative, and as a remedy for Covid-19.
Although ivermectin is approved in a very low dosage for parasitic infections (such as ringworm) in humans, the danger lies in humans taking medicine formulated for livestock. The concentration is much higher, as the animals are so much larger.
"There's a lot of misinformation around, and you may have heard that it's okay to take large doses of ivermectin," the FDA warmed. "That is wrong."
The problem escalated in Mississippi in the last few days, as Covid-19 cases have surged tremendously since July. The Mississippi State Department of Health issued this warning on August 20:
"The Mississippi Poison Control Center has received an increasing number of calls from individuals with potential ivermectin exposure taken to treat or prevent COVID-19 infection. At least 70% of the recent calls have been related to ingestion of livestock or animal formulations of ivermectin purchased at livestock supply centers." - Mississippi State Dept. of Health
Symptoms of Ivermectin Overdose
increased heart rate
headache
fever
upset stomach
diarrhea
blurry vision
In Severe Cases of Ivermectin Poisoning
seizures
coma
lung and heart problems
If you, or someone you know is showing symptoms of an ivermectin overdose or poisoning, contact Poison Control Immediately at 1-800-222-1222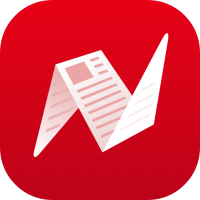 References:
https://www.covid19treatmentguidelines.nih.gov/therapies/antiviral-therapy/ivermectin/
https://missouripoisoncenter.org/facts-about-ivermectin/
https://journals.lww.com/americantherapeutics/fulltext/2021/08000/ivermectin_for_prevention_and_treatment_of.7.aspx
This is original content from NewsBreak's Creator Program. Join today to publish and share your own content.