A Newborn Fawn in Our Backyard - Watch the Video!
A Baby Named June
We woke up at sunrise on June 1st, and carried our coffee out to the back porch, ready to settle into our chairs and enjoy that special time of day. I find dawn and dusk to be so magical, and our remote property often gifts us with glimpses of wildlife
As the morning light overtook the gloom, and shapes were no longer just shadows, we got the surprise of a lifetime.
There was a tiny fawn nestled in the clover not 20 feet from the deck.
At first we thought it was a rabbit…just the tips of its ears were visible. It suddenly lifted its head and we were startled to realize it was a very tiny fawn!
Whispering to each other, we hustled back inside to view it from behind the glass, very aware that the mother might get spooked if she was near enough to see us.
We shot this video through the French doors, as the baby perked up and decided to relocate under the pecan tree while it waited for its mama.
What to Do?
At first I was just so grateful to have witnessed and captured this on video. What a splendid, tiny creature!
We watched through the glass and decided we would name the baby June.
June remained hidden in the brush at the base of the pecan tree. I moved my desk in front of the French doors so I could keep an eye on her.
Among the assorted wildlife that visits our property, we have seen glimpses of these guys, even in the daytime.
We hear the coyotes at night all through the year. It's really a lovely sound, but I was afraid for baby June, should they happen upon her. I was determined to keep vigil until her mama returned.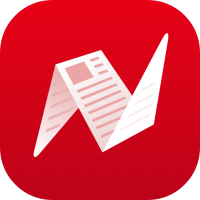 It was a long day. I busied myself with reading up on "abandoned" fawns, in between short bursts of writing articles and grabbing coffee. As the hours passed, I began to worry… what would we do if Mama didn't return?
Google had the answer. Actually, Google had too many answers, all with conflicting information. There were so many people out there who had advice on what to feed baby deer in the event they had been abandoned. I pored through many heartwarming success stories, offset by tragic failures. The main issue seemed to be people jumping the gun, assuming the fawn to be abandoned when it was not.
There was a range of parameters on the official wildlife organizations' websites, regarding when to consider a fawn "abandoned". Some said 8 hours, some said 10 hours. The maximum I found said 12 hours.
We're in a really remote area, and I didn't want to jump the gun and call for help before the mama had a chance to return. We decided to wait until dusk, though it was a warm day and I was afraid June might become dehydrated.
What to Know
Mama deer routinely leave their babies before dawn and return at dusk. They tuck them away someplace they deem safe and carry on with their day, unwilling to expose the baby to dangers they may encounter while doing their necessary foraging. So, it's normal for a fawn to be alone during daylight hours.
Twin fawns are hidden by the doe in two separate locations. I think this is what happened in our case, because there was a HUGE delay in mama coming back. Perhaps she returned to the other fawn first (more on this later)
If you see a fawn, DO NOT approach it unless it's injured, or wandering around bleating in distress. If you touch it or get too close you may spook the mama and delay her return (it is a myth, however that a doe will abandon the fawn if it smells like humans). If a fawn is in distress, call your local wildlife control.
In North Carolina the number is (866) 318–2401
Wait 24 hours before assuming the fawn is abandoned. Although several websites say the mama will return in 8 hours, 10 hours or even 12 hours to feed the fawn, that is not necessarily true. It wasn't true in our case.
The Hardest Thing to Do Was the Right Thing
Dusk fell, and the mama hadn't returned. I was really worried about June. Several websites had said the mother would return within 12 hours at the most to feed her baby.
Was June going to survive?
I finally decided to call the (supposedly) 24 hour fawn rescue hotline for advice. Surprise, it wasn't really 24 hours! There was a recording saying to call after 9 a.m. I tried several other wildlife rescue phone numbers, but none of them were staffed.
At this point I was kicking myself for waiting too long. My partner, however was calm, as (thankfully) he always is, telling me to relax, the mama would come back overnight. I stayed near the open kitchen window that overlooked the pecan tree, looking out into the moonlit night, ears straining for a telltale crash in the brush that would indicate the doe returning. Nothing.
I went to bed feeling guilty and afraid we'd find a distressed fawn in the morning. At that time it had been over 15 hours and I was quite positive the mother had not yet returned for June.
A Happy Ending
We got up at dawn and crept cautiously over to the pecan tree. I peered into the brush, fearful of what I might find. I'd never forgive myself if June had suffered due to my decision to not interfere the day before.
There was a flattened down spot where she had lain, but she was gone. I was relieved, but still anxious, and we scoured the meadow, hoping not to find her. We did not. It appeared that mama had returned for her.
Yay! I was most of the way convinced it had all turned out alright, but would have felt better if I'd witnessed their reunion.
And Then…
The other day we spotted a doe with twin fawns in the meadow! I believe this may have been June. It served to put my mind at ease.
As hard as it was to do nothing, that was exactly the right decision.
With even the best professional care possible, the survival rate of rehabilitated fawns and many other animals is very low. More than 50% of fawns brought to rehabilitation facilities die before being released due to injuries they come in with and unavoidable physical stress during the rehabilitation process. Of those fawns that are released, a very small percentage survives the first year in the wild. - Department of Game & Inland Fisheries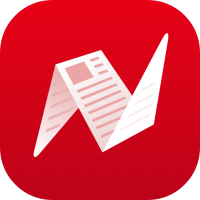 This is original content from NewsBreak's Creator Program. Join today to publish and share your own content.