Get Patriotic with the Spring Haven Farm Goats at the Goat-Gala of the Year!
What are you doing for Independence Day? Fireworks? A family cook-out?
You could be celebrating with these little cuties, spending the day cuddling all the farm's baby animals, while the kids - not the goat kids, the other kids - get their faces painted and participate in cool games and races.
Oh, yeah... there'll be ice-cream, too. And beer.
It's called "Goatstravaganza", and it's happening near you! Come celebrate Independence Week with the adorable goats of Spring Haven Farm.
The fun begins on Wednesday, June 30, and runs through Sunday, July 4. It's scheduled for 10 am to 6 pm each day, but you're advised to call to confirm times.
Tickets are limited and their events sell out quickly, so to be safe, purchase them in advance here.
Besides the delightful patriotic goats and other animals to play with and cuddle, there will be a whole array of scheduled activities for you and the kids to participate in.
Giant Tug of War
Potato Sack Races
Giant Bubbles
Kids' Sprinklers
Face Painting
Tie-Dye: Bring Your Own Item or Tie Dye your own Canvas Bag
And refreshments for sale, of course!
Watermelon
Lemonade
Alcoholic and Non-alcoholic beverages
Locally Brewed Beer
There will be ice cream to make your holiday complete!
Food Truck schedule:
Saturday 7/3 and Sunday 7/4: Alsies Ice Cream Truck
Sunday 7/4 at 10am-2pm: Wake the Truck Up Food Truck
All That and Goats Too!
"During the day all of our animals will be around for you to meet and feed them. Take a break from the games and head into our goat pen to play and snuggle all of our goats." - Spring Haven Farm
Goatstravaganza Info
6/30/2021 - 7/4/2021 Wednesday - Sunday
10:00 am - 6:00 pm (call to confirm times)
AGE RANGE: Babies, Preschoolers, Elementary, Tweens, Special Needs
COST: $13.50 (ages 4+)
CALL: 919-407-1806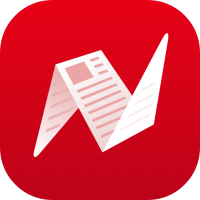 About Spring Hill Farm
Spring Haven Farm opened to the public in 2016, hoping to "strengthen the community through positive human and animal interactions". Besides goats to play with, they also have shaggy Highland Cows, donkeys, and chickens (that means seasonally, there are fuzzy baby chicks to hold!)
The farm hosts events all year round. Besides offering goat visits and baby animal cuddle sessions, there are also specialized activities such as "Baby Goat Zen Hour" and "Tractor Train Hayrides" through the property's private woods, "Pumpkin Carving" in the fall, and "Flower Pot Painting" in the spring. They offer different events all the time, so check them out on Facebook to see what's going on.
Additionally, you can book two different types of birthday/private parties for ages 3+.
Choose either Fire Pit & Picnic Table Party and Private Goat Pen Party, depending on your groups' needs.
We believe that showing kindness to animals builds a foundation for respect and caring. Our animals are ultimately a reflection of us and how we treat others." - Spring Haven Farm
And... Movies with Goats!
From May 14 - Sept 17, Spring Hill Farm is hosting "Movies with Goats" on Friday and Saturday nights. Friday is "Date Night" featuring a romantic comedy (you can even bring a bottle of wine!) and Saturday nights are "Family Night" featuring a G or PG movie.
The movies are shown on an outdoor movie screen, and you'll be joined by friendly, curious goats wandering through the "theatre", looking for head scratches, snuggles and goat treats. Bring your own chair, and you're allowed to bring your own snacks/drinks. Treats for the animals will be sold onsite (no human treats for the goats).
Go ahead and plan a visit today! Goatstravaganza will be the Goat-Gala of the season, but if you miss it, there are many other activities to be found at Spring Hill Farm.
Spring Haven Farm 5306 Homer Ruffin Rd
Chapel Hill, North Carolina 27516
Call: 919-407-1806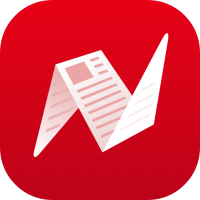 This is original content from NewsBreak's Creator Program. Join today to publish and share your own content.