An Empowing Experience for Females
Camping Alone to Build a Better You!
Have you ever noticed women are discouraged from experiencing the wilderness alone?
Certainly some situations would be dangerous as a solo undertaking (hiking the Appalachian Trail, for example), but there are so many places a women can camp in a relatively safe environment, some even with rangers making nightly rounds.
Nowadays, cell phone towers are popping up everywhere, boosting the chance you'll have a phone signal in case of emergency. (Also, dogs are excellent camping companions, but that will be another article).
The benefits of solo camping are life-changing, and I encourage all women to give it a go!
Here's why all women should try camping solo - at least once
Self-confidence/self esteem
If you've never done it, you won't believe what a big boost of confidence this will give you! The very act of erecting your own shelter, gathering wood, building your own fire to cook on, not asking anyone for any help…it's a game-changer.
Whenever life throws you a curve, or you land in an uncomfortable moment where you're trying to find your footing, you'll have this in the back of your mind. You can do this. You can do anything.
You. Are. Powerful.
The first thing I noticed on that long-ago weekend, was how delicious it felt to have no obligations to anyone but myself.
I had my tasks to accomplish (assigned by me), and then I just kicked back. I didn't have a schedule; I didn't have to see to someone else's needs.
If I was hungry, I ate. If I wanted to swim at midnight, I swam. I could choose to read all day long or take a walk. I had no keeper.
I didn't have to make sure everyone stayed happy.
We all need that. We, women, are programmed to be caretakers our whole lives, and it's easy to fall into a pattern where everyone else's needs come first. We habitually neglect ourselves.
Take care of you! You are worthy of your own undivided attention.
Even if you car-camp (as opposed to hiking in with your gear on your back), camping solo will give you a work-out.
Just the very act of setting up your own tent, or hanging a tarp to protect your picnic table, requires you to stretch and bend. It will improve your coordination (think tying/untying knots and balancing on a stump to put up a clothesline), get your heart pumping, and give you a much-needed dose of vitamin D.
In October 2020, according to the National Institute of Health, approximately 42% of Americans suffered from vitamin D deficiency.
So, get out into the sunshine!
Additionally, when you're outside anyway, chances are pretty good that you'll engage in some other form of physical activity, like taking a walk or going swimming.
This is different than self care, or self-esteem.
What I mean by self-acceptance is the freedom to put vanity aside for a day or two. Just be you, as nature made you.
Don't worry about the lines on your face, or your messy hair, or how you look in a bathing suit. Don't be concerned about whether or not you look pretty.
I'm sure there are women out there who don't abide by these expectations put forth by a male-dominated society, and kudos to you! You are truly my heroes. But the majority of women I know, even if they don't wear makeup or paint their nails, are still plagued daily by insecurity regarding their appearance. Including myself.
When you are camping solo, you should try to leave all that behind you.
Concentrate on how you feel, and enjoy what your senses are discovering about the natural environment around you. Try to avoid using a mirror, unless you need one to brush your teeth or put on sunscreen.
There will be plenty of occasions to primp — if you choose to do so — when you return from your adventure.
A few years back, I was setting up camp in the late afternoon. A man and his family were one site over, about 100 feet away. When I heard the low tones of the wife, urging her husband on, I thought, "Not again," with a sigh.
Sure enough, the husband and teenage son came wandering over, inquiring if I needed help.
I smiled and shook my head, but they appeared unconvinced, hovering awkwardly for a few minutes as I finished hanging a tarp up over my tent.
I was mildly irritated that they were intruding upon my personal space, but I kept a smile on my face, finished my task, and brushed past them. In heading west for some sunset pictures, I had to walk up a hill that led me past their own campsite.
There was a little girl of about eight standing between our two sites, watching me with wide eyes. I later bumped into her and her mother in the camp store, where I was chatting with the ranger. The little girl seemed to hang on every word, lingering at the counter while her mother picked out supplies.
The family packed up to leave the next day, but the mother brought her daughter over to my site as the men carried their gear up the hill. The little girl shyly said hello, and her mother told me,
"I just wanted you to know, Laurie was very taken by the fact that you're camping alone. She says that's what she's going to do when she's all grown up!"
The smile didn't leave my face all weekend.
Summer has just officially begun!
I hope you heed my suggestion, and give solo camping a try. No matter what reason or circumstance leads you to it, I'm sure you'll find something of value to take away from the experience.
See you in the woods!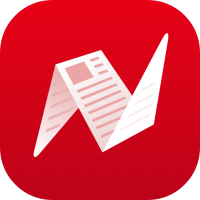 This is original content from NewsBreak's Creator Program. Join today to publish and share your own content.