Delta County EMS, Cooper Fire, Klondike Fire, Delta County S.O & DPS responded to 18 wheeler vs 18 wheeler yesterday, just before 1pm near the Dairy Queen in Cooper
Units arrived on the scene to find a heavy-duty, dual axle commercial vehicle that crashed through an 18 wheeler who was crossing the roadway, at the intersection of Highway 24 & FM 64. The 18 wheeler was flipped over, laying on its side, with half of the trailer still attached, the other half of the trailer was blocking 1 lane of Highway 24. The other truck involved was able to come to a safe stop on the side of Highway 24.
The driver of the 18 wheeler was transported in stable condition to a local area hospital with non-life-threatening injuries. The passengers of the other truck were not injured.
Benson Brothers Wrecker Servive worked this accident, getting the roadway fully reopened.
Good work to all of our First Responders who worked this accident & prayers for all involved.
Almighty God, you lend your strength  to all those who are there for us in times of crisis, fear, and hurt. You give courage to the first responders who continue to do this important work they are called to do, looking beyond the risk for the sake of those who need your help and protection. We give you thanks for the many ways they give of themselves, their skills, knowledge and help in troubling times. Protect them, o Lord. Extend your shielding hand over them and comfort their hearts when they are tired and heartbroken. 
God, we also lift up prayers of thanksgiving and comfort for the families of first responders and all who support them. Give them hope and courage. Surround them with your loving presence and give them peace when their loved ones run toward uncertainty. All this we pray in your name. Amen.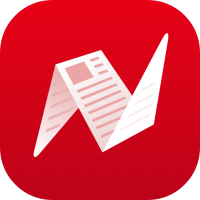 This is original content from NewsBreak's Creator Program. Join today to publish and share your own content.