On September 13th, the Wylie Police Department began investigating a possible case of Human Trafficking after receiving an outcry from a victim. Based on the information provided, officers learned that 29-year-old, Syed Mohammad Ali of Wylie had an outstanding warrant out of the Sacramento, California Police Department for Unlawfully Cause a Minor to Engage in Commercial Sex Act. Surveillance was conducted and Syed Mohammad was subsequently taken into custody for his warrant.


The arrest of Syed Mohammad led to a wide-ranging investigation involving multiple agencies across several jurisdictions. During the course of the investigation, detectives executed a search warrant on September 14th in Murphy, Tx which led to the arrest of 27-year-old Syed Muratab Ali who was wanted out of the Sacramento CA Sheriff's Office for Promotion of Prostitution.

Since being taken into custody, Syed Mohammad has been locally charged with Continuous Trafficking of Persons. Syed Muratab faces an additional charge of Money Laundering. Both persons are currently in the Collin County Detention Center. This remains a very active investigation with the potential for additional charges.
Oh Almighty God,
Whose Great Power and Eternal Wisdom Embraces the Universe,
Watch Over All Policemen and Law Enforcement Officers. Protect Them from Harm in the Performance of Their Duty to Stop Crime, Robberies, Riots, and Violence.
We Pray,
Help Them Keep Our Streets and Homes Safe Day and Night.
We Recommend Them to Your Loving Care Because Their Duty is Dangerous.
Grant Them Your Unending Strength and Courage in Their Daily Assignments.
Dear God,
Protect These Brave Men and Women,
Grant Them Your Almighty Protection,
Unite Them Safely with Their Families After Duty Has Ended.
Amen.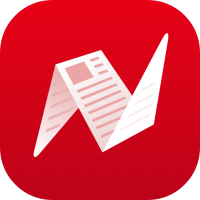 This is original content from NewsBreak's Creator Program. Join today to publish and share your own content.