At approximately 3:25am, A pursuit initiated by Grand Prairie PD and later by Kaufman County S.O. entered into Van Zandt County where VZSO deputies, Canton PD, Edgewood PD units responded.
The suspect vehicle was traveling at speeds up to 95mph. The suspect vehicle had its lighting turned off many times during the pursuit. As the vehicle approached State HWY 19 Canton PD deployed spike strips and successfully spiked the tires.
The suspect vehicle lost control and came to a stop in a drainage ditch between the Colfax exit ramp and the service road. The suspect refused to exit the vehicle.
As a VZSO deputy and an Edgewood officer approached the vehicle, the suspect pointed a firearm in the direction of the officers and they fired their weapons and were able to stop the threat. Officers immediately rendered lifesaving measures and the suspect was transported to a local hospital.
The Sheriff's Office responded to the scene along with his CID team and command staff. The Sheriff contacted the Texas Rangers who will be conducting the investigation as is routine for this type of incident.
Further information will be released as available.
Oh Almighty God,
Whose Great Power and Eternal Wisdom Embraces the Universe,
Watch Over All Policemen and Law Enforcement Officers.Protect Them from Harm in the Performance of Their Duty to Stop Crime, Robberies, Riots, and Violence.
We Pray,
Help Them Keep Our Streets and Homes Safe Day and Night.
We Recommend Them to Your Loving Care Because Their Duty is Dangerous.
Grant Them Your Unending Strength and Courage in Their Daily Assignments.
Dear God,Protect These Brave Men and Women,Grant Them Your Almighty Protection,
Unite Them Safely with Their Families After Duty Has Ended.
Amen.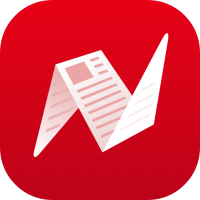 This is original content from NewsBreak's Creator Program. Join today to publish and share your own content.