Korean BBQ is one of our favourite ways to dine as a family so we were very excited to see Pathumwan Princess Hotel had an authentic Korean restaurant during our stay. Located at the heart of the Siam area, Kongju Korean Restaurant is a cozy and inviting spot, perfect for gathering with friends or family. The decor is minimal and reminiscent of a local spot we would find at the centre of Seoul.
As soon as we set foot into the restaurant we knew we were in for a treat. The aromatic smell of grilled meats and spicy kimchi wafted through the air, wetting our taste buds for the gourmet feast. As we were dining with our young children we opted for a private dining room which was spacious with city views and professional service.
The all you can eat BBQ menu features a plethora of options and the classic Korean side dishes that are a must when eating authentic Korean fare. We couldn't get enough of the mixture of barbecue pork and delicate spices and our kids had fun joining the grilling fun.
We also ordered a few dishes from the a la carte menu, favourites of which included the "Jokbal" Marinated and Steamed Pork Leg, the "Dak Kang Jeong" Fried Chicken with Fried Garlic and Chili, and the "Pa Jeon" Pan Fried Korean Pancake with Spring Onion, Mussels and Squid.
Pair your meal with a bottle of Soju for a fun evening in the city. We highly recommend this spot for a lively and interactive evening in Bangkok.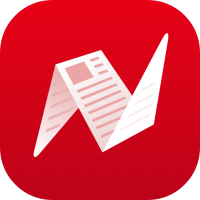 This is original content from NewsBreak's Creator Program. Join today to publish and share your own content.