Sample mouthwatering authentic Thai fare at Miss Siam, located in the stylish Hua Chang Heritage Hotel. The grand hotel feels like stepping back in time. Weave through the dreamy swimming pool and lush outdoor patio to the inviting and rustic restaurant, MIss Siam, where you can feast on Thai delicacies in a pretty and serene setting.
We loved the set Chaba and Champa menus featuring spicy and non spicy options and bursting with flavours and fresh ingredients. Our large round table was impressively filled with meticulously presented dishes all unqique, flavourful, and vibrant in their own way. We loved trying signature dishes and local flavours and the staff were eager to tell us all about the well loved cooking techniques and most popular eats for the regulars.
If you prefer spicy dishes go for their "Chaba" menu which features Crispy Thai Noodles, Chicken stuffed in Egg Nest, Golden Bags with Lotus Seeds, Spicy Prawn Soup with Lemongrass, Thai Papaya Salad, Grilled Chicken, Rice Noodles with Garlic Oil, Stir Fried Mushrooms with Oyster Sauce, Beef Massamun Curry, Stir Fried Glass Noodles with Crab Meat, Deep Fried Fish Cakes and a dessert of Golden Bananas in Syrup topped with Coconut Milk,
If you prefer non spicy dishes select their "Champa" menu which includes Steamed Thai Dumplings, Crispy Crab Spring Rolls, Crispy Rice Crackers with Minced Pork in Coconut Dip, Chicken in Coconut Soup with Young Galangal, Prawn Salad with Fresh Lemongrass, Crab Meat Mousse with Coconut served with Crispy Fish, Chicken Green Curry, Fried Pork with Garlic and Peppers, Shallow Fried Morning Glory with Oyster Sauce and a Fresh Fruit Platter for dessert.
Make sure to pair your meal with a bottle of wine and bring your appetite so you can try as much as possible.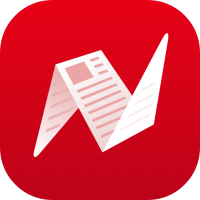 This is original content from NewsBreak's Creator Program. Join today to publish and share your own content.