There's nothing like a leisurely boat ride down the Chao Phraya River and we had a truly unforgettable experience at Apsara, Banyan Tree's dinner cruise. The luxurius dinner boat offers a one of a kind dining experience where you are treated to an intimate and elegant meal while cruising down Bangkok's iconic Chao Phraya River. The boat is constructed from a vintage rice barge and gives the ideal romantic and nostalgic feel. There are only a limited number of seats which means every table has a perfect view of the many sights during the cruise. Glimpse Bangkok's riverside temples and landmarks lit against the inky night sky and delve into a decadent feast. The dinner is comprised of authentic Thai cuisine and served in courses to your table giving you a date night to remember.
We recommend their 4 Regions of Thailand Set Menu which included appetizers of Chicken Satay, A Royal Leaf Wrap, Thai Isaan Style Sausages, Phuket Style Spicy Baegu Salad with Dried Shrimp, and Thai Spicy Grilled Pork Soup with Sweet Basil Leaves.
The main courses included Egg Noodle with Chicken Curry Chiang Mai Style, Crab Dip with Fresh and Boiled Vegetables, Stir-fried Crispy Tiger Prawns with Spicy Southern Sauce and String Beans, and Wok-fried Chayote with Garlic, Chili and Oyster Sauce.
The dessert platter was not one to be missed with classics including Mango Sticky Rice, Sugar Dumplings with Coconut, Thai Sweet Crispy Rice Cakes with Sugar Drizzle, and Sweet Vermicelli in Coconut Sauce.
Perfect for celebratory occasions or for an unforgettable night with your loved ones in the capital.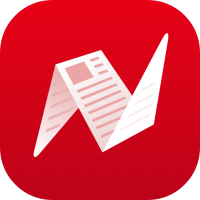 This is original content from NewsBreak's Creator Program. Join today to publish and share your own content.