During our trip to Bangkok we were very excited to discover one of our favourite HK Japanese restaurants also had a location in The St. Regis. The familiar chic surroundings and tempting menu were too good to resist and we were also excited to try some of the unique dishes that were exclusive to their Bangkok location.
The intimate and ambient venue features stylish understated design, an informal dining setting, and a meticulously curated menu brimming with indulgent Japanese fare. We were seated at a small corner table ideal for date nights and found it so hard to choose from all the tempting options. Whether you're craving fresh sushi, delicate tempura, juicy wagyu, or fresh shellfish you'll find a decadent version at Zuma. We couldn't resist pairing each dish with a fruity and fragrant cocktail or small glass of sake and the amazing staff were quick to suggest the best pairings and signature dishes on the menu.
Recommended appetizers include the Crispy fried squid with green chilli and lime, the Thinly sliced sea bass with yuzu, truffle oil and salmon roe, and the Japanese Wagyu tataki with truffle ponzu.
For main courses we recommend some of their signature dishes including the Miso marinated black cod wrapped in hoba leaf, the Roasted lobster with garlic, shiso and ponzu, the Rib eye steak with wafu sauce and garlic crisps and the Barley miso marinated baby chicken oven roasted on wood. Make sure to order a sushi platter to complete the experience.
If you're craving modern Japanese fare in one of the world's most iconic Japanese names, Zuma is a trusted brand to go to. Also check out their private dining rooms for parties and larger groups who are looking for a suitable sophisticated venue.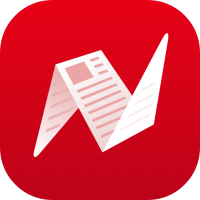 This is original content from NewsBreak's Creator Program. Join today to publish and share your own content.