Pandemic has made all the travels as a matter of past. Now the trips you plan are all engulfed around your 100sqft house. Trips to the kitchen have ranked the most visited places over the last year. Here I am asking you to go out and breathe. Go out this weekend and inhale! While you do that, forget what meetings have to be scheduled or what project deadline is yet to be met. Just inhale and exhale.
Let us begin with the top two places to go in and around new york for a refreshing weekend that will not only bring your family closer but help you take a break from the endless meetings and calls. I consider two major filters to select a place that qualifies. Distance and crowd are my two prime filters. I'll explain them below.
Distance: My recommendation considers distance adequate to drive to and yet not be tired when you reach there. In my research, I found a two-hour drive was enough to escape the city lights and the crowd!
Crowd: I know the fear of pandemic is not over. I even know the time spent with loved ones should be privacy-focused where the couple/family indulges in activities that he's them bring together. My findings help you trade the crowded, famous places for peaceful and empty ones.
Now that we have chalked the approach to find places, my recommendations after carefully accessing over the 100s of options are below.
1. The Lodge at Woodloch, Pocono Mountains
Hidden in the woods of Pocono mountains, The Lodge at Woodloch feels like a different world even though it is a two-hour drive from New York City. The calm and peaceful surroundings will help you relax and recharge while your family can spend some time together. The place currently allows 50% occupancy and is filled with relaxing activities like orchard tours, full moon watercolor, and fitness classes.
2. Emerson Resorts. Mount Tremper
What sets Emerson resorts apart and gets into the last is the location. Centered at the Catskill park, Emerson gets his name from the legendary poet Ralph Waldo Emerson whose famous essay " Nature" was the incentive for the development of the Catskill forest reserve. Wade in the streams, hike in the trails and visit local villages to experience the tree culture of Catskills.
I personally hope you made it to one of them or found something even better. All I desire is for you to breathe. Keep yourself positive and motivated, this too shall pass!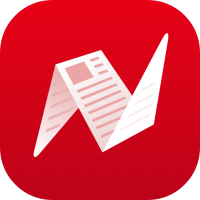 This is original content from NewsBreak's Creator Program. Join today to publish and share your own content.