Another month in the books, another slightly late roundup of all the month's beer news from me! One new non-review article from me this month: the pandemic has sucked but there is one beer-related silver lining, the proliferation of beer gardens at local breweries. I for one am hoping many of these outdoor spaces stay open long after the pandemic is over.
Popular Portland brewery Definitive Brewing suffered a brutal loss this month with the sudden passing of co-founder Dylan Webber. He was a big part of the local beer scene, Webber was previously the first head brewer at Mast Landing, and it was great to see the outpouring of support by Portland area breweries and beer fans. My thoughts are with his family and friends during this terrible time.
I am a sucker for beer awards festivals, where breweries enter their beers to be blind tasted and judged by experts and then awards are given for the best. I realize that these awards don't mean a ton, I doubt people are flocking to a brewery because they won a medal at some festival, but it is still cool to read through the lists of winners. A couple big ones dropped this month, including the US Beer Open, which featured a few local winners. A smattering of local breweries also picked up hardware at the Great American Beer Festival, including Allagash, which was named mid-sized brewery of the year.
A chemistry student at Bates College in Lewiston is helping Baxter Brewing do quality control checks on their beer. I wish I had that opportunity as a chemistry major in college, it would have been a very cool project!
Many Cambridge area residents were distressed when popular watering hole The People's Republik shut down. Now a group of former employees are opening up a new spot nearby called New Republik, with many original staff members on board plus menu and decor inspired by the old space.
It's been a few months, but I finally have a new Clickbait Article of the Month! If you want to win this "award" here is a good formula; a "best of" listicle, highlighting a popular style (like NEIPA), and covering an area where that is way too large for any writer to possible taste even a small fraction of the potential beers (like the whole USA). Congratulation to Vinepair on hitting all of those marks with their Best Hazy IPA's you can buy year-round article.
That is all for this month, hoping everyone is enjoying the fall weather and some awesome fall beers. Thanks again for reading Hoppy Boston and following/liking/commenting/sharing on social media!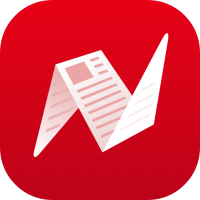 This is original content from NewsBreak's Creator Program. Join today to publish and share your own content.