How is summer over already? I honestly can't believe that it's September. It has been a mixed bag this summer, some great vacations, and we've been able to do much more than last summer, but the lingering threat of the delta variant has caused the pandemic to drag on and kept things from feeling anything close to "normal". I still managed to visit a bunch of breweries and taste a lot of delicious beers this summer, and I plan on doing the same in the fall. I am also hoping to ramp up my content on Hoppy Boston (we'll see how that goes). Regardless, here are the news and relevant links from the last month!
VinePair has an article on Brave Noise, a collaboration beer started by Notch production manager Brienne Allen in response the reckoning on harassment and other mistreatment than women and minorities in the industry routinely face. It is nice to see a number of local breweries getting on board and brewing this beer. As for Brienne, she has decided to leave Notch to take a mental health break. I hope she enjoys the well deserved rest and I look forward to what she does next, I am sure it will involve brewing delicious beer and helping make the industry a better place!
Em Sauter, best known for her amazing Pints and Panels comics, artwork and beer education guide, argues that the best place for lagers in the US is right here in New England. I completely agree, we have so many amazing lager beers being produced in this area, from breweries that specialize in the styles to hop bomb breweries that do a great lager too.
The climate crisis (which is very real, very much caused by human activity, and a very big problem for the whole world), is also coming for our beer. Specifically the barley, which is a key ingredient in nearly every beer, and is facing huge problems caused by rising temperatures.
Ed at GotHops celebrated the 1 year anniversary of his Seven Question Beer Sunday by asking his questions to Rob and Bob from the Mass Brew Bros! This is a really cool concept and informative answers, I would love to see a version with Hoppy Boston at some point in the future.
Good Beer Hunting has a profile of Fox Farm Brewing in Salem, CT. This brewery is probably #1 on my need-to-visit breweries list right now, hopefully I'll get there sometime soon.
DigBoston has an interview with Dorcester Brewing Company, a brewery that thrives on collaboration. They have a really interesting business, and I've heard great things about their taproom and hope to make it there sometime soon.
Double Down Brewing is set to become the 6th brewery in Worcester, occupying the space that previously launched Wormtown and Flying Dreams.
Lucky Pigeon, a Biddeford, Maine brewery dedicated to brewing gluten-free beers, is now open. A number of breweries make gluten-reduced or gluten-free beers, I will be really interested to see how a dedicated gluten-free brewery does. In my opinion, if the beer is good I will be happy to drink it.
Beer Advocate is celebrating 25 years by reminiscing about the first beer reviewed, Berkshire Brewing Steel Rail Pale Ale. Love them or hate them (my feelings on the site, message boards and founders are very mixed), it is hard to deny that Beer Advocate has had a major impact on the industry.
That is it for August, I hope everyone enjoyed their summer and is ready to dig into some Oktoberfest/marzen/festbiers this fall (or even some pumpkin ales if that is your thing). Please remember to like/share/comment on social media if you enjoy anything I've posted, and if you are on NewsBreak give Hoppy Boston a follow!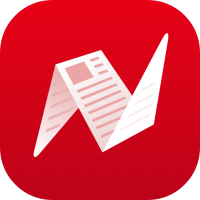 This is original content from NewsBreak's Creator Program. Join today to publish and share your own content.