We are a year and a half into this pandemic and in some was it feels like we're stuck in the same place we were last summer. I know it's gotten better in many ways, especially with the development of multiple safe and effective vaccines, but I was really hoping we'd be back to "normal" by now, and the combination of the delta variant and the lack of vaccine approval for kids (not to mention the idiot anti-vaxxers) has left many parents feeling pretty stuck and frustrated. I am trying to appreciate the small improvements in life right now. For example, last summer I only made one trip to Maine and didn't make any stops on the way to and from my parents place in the mid-coast, including no brewery visits. I've already improved on that this year, my first trip to Maine included two brewery stops, including a quick trip to Maine Beer Company in Freeport to grab a mixed case of treats. One of the beers I grabbed with Wolfe's Neck IPA, a beer dedicated to protecting some of the beautiful land in Maine for future generations to enjoy. Maine Beer Company Wolfe's Neck IPA is brewed with Mosaic, El Dorado and Sabro hops and is available on a rotating basis on draft and in 500 mL bottles.
Maine Beer Company Wolfe's Neck IPA pours clear light orange with a solid white head. The aroma features a big burst of citrus and tropical hops. The flavor is also hop forward, notes of orange, passion fruit and guava along with a mild bitter bite, not aggressive but present. Some malt adds balance along with hints of crackers and cereal. Wolfe's Neck IPA is medium bodied, easy-drinking and not overly boozy at 6.5% ABV. The finish is crisp with plenty of lingering hop flavor. This is another excellent IPA from Maine Beer Company, precise, flavorful and well balanced. I am hoping to get some more Maine Beer Company treats when I go back north later this week! Hoppy Boston score: 4.5/5.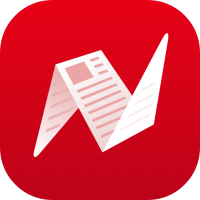 This is original content from NewsBreak's Creator Program. Join today to publish and share your own content.