With the meteoric rise in popularity of NEIPAs, and with many brewers eschewing other formerly popular styles in favor of the hazies, there has been some inevitable backlash against the style. In ranges from people who like NEIPA but want more variety to haze-haters who have every complaint in the book when it comes to the style. I love NEIPAs, I drink more of them than any other beer style and it isn't even close, but even I need an occasional break from these fruity, low bitterness, and hazy drinks. One good reprieve is "American IPAs", a moniker for beers that still feature the citrus and tropical fruit flavors of new world hops, but are balanced by a noticeable malt body and some bitter bite. I've recently enjoyed many beers in this style, including Market Gap by Exhibit A Brewing. The name "Market Gap" showcases the need for more beers in this style, brews that will please the hop heads but break out of the NEIPA bubble. Exhibit A Market Gap is brewed with Idaho 7, Sabro and Amarillo hops along with locally sourced malts, and every can purchased supports 3 square feet of local farmland. On the website they call this a one-off release, but many popular beers started that way, so there is a chance they will brew it again if the feedback is good!
Exhibit A Market Gap pours clear straw yellow with a solid white head. The aroma features a nice burst of fruity and herbal hops. The hops also lead the flavor, notes of grapefruit, lemon, pineapple and pine along with a solid bitter bite. This very much falls into the "American IPA" category, it doesn't have the aggressive bitterness of west coast IPAs or the fruit juice qualities of NEIPAs, but a mixture of the flavors in both. The hops are balanced by a sturdy malt backbone, hints of bread dough, cereal and just a touch of residual sweetness. Market Gap is medium bodied, smooth, and with a 6.7% ABV it's right on par for the style. The finish is crisp with plenty of lingering hop flavor. I love American IPAs, while I am never one to bash the hazies it is nice to have a change-of-pace beer that features more balance and bite. If you agree than definitely give this beer a try! Hoppy Boston score: 4.5/5.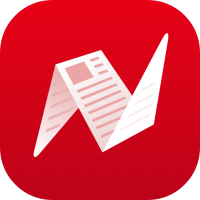 This is original content from NewsBreak's Creator Program. Join today to publish and share your own content.