Sam Adams was famously late to the IPA game. When IPAs were first taking off as the dominant style in American craft beer Sam Adams owner Jim Koch expressed a disdain for the style and refused to make them an integral part of the brewery. Eventually Sam Adams gave in and started making IPAs, but they have struggled to find the right set of beers that will sell well at a substantial volume. The Whitewater IPA series was a cool concept, especially when it was sold in a mix pack containing the beer with a blend of hops along with single hop beers showcasing each individual variety, but it quickly fizzled. Rebel IPA launched with a big marketing push and tons of offshoots, but quietly disappeared after a few years. Considering the strong links between Sam Adams and Massachusetts (even though most of their beer is brewed elsewhere), it was no surprise when Sam Adams New England IPA launched, but I was worried when I saw big room temperature displays of the style (with it's notoriously short shelf life) at my local grocery store. The most recent attempt by Sam Adams is the "Wicked" series of hoppy beers, including a NEIPA called Wicked Hazy. Sam Adams Wicked Hazy is brewed with a blend of new world hops and is available now on draft and in 12 oz and 16 oz cans.
Sam Adams Wicked Hazy pours slightly hazy straw orange with a large white head. The aroma features a solid hit of fruity hops, some tropical fruit. These hops also lead the flavor, notes of guava, pineapple, melon and orange along with minimal bitterness, this clearly fits into the NEIPA substyle. A sturdy malt backbone provides balance along with touches of biscuits and cereal. Sam Adams Wicked Hazy is medium-bodied and smooth, at 6.8% it's on par with most beers in the style. The finish is crisp with some lingering hop flavor. This is a solid take on the NEIPA style, clearly made for mass appeal more than the smaller contingent of fanatic hopheads, but a fitting addition to the Sam portfolio. Hoppy Boston score: 4.0/5.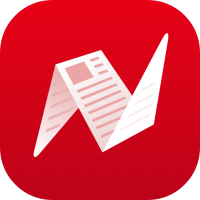 This is original content from NewsBreak's Creator Program. Join today to publish and share your own content.