Detroit, MI - This reading is made for women who are planning to spend their vacation in Michigan. If you are a beginner and are going on vacation in Michigan with your friends, this will be perfect for you. The reason is, i will give you ideas for you to plan your shopping activities.
You can choose freely because there will be many ideas that can be done if you are on vacation to Michigan. One of these ideas is geared more towards women, but if you're a boy and interested in what's recommended next, that's fine.
One of the activities that I will discuss today is Downtown shopping. Online shopping is fun, doesn't require more energy to walk and doesn't have to bother queuing to pay for your groceries, but when you're on a girls trip, remember how fun it is to do actual, real-live shopping with a friend, isn't it ?
I will give some recommendations of places that you can visit if you want to shop:
1) Ten Thousand Villages : This store offers necklaces from Ecuador, silk pillows from Vietnam – and it's all fair trade.
2) V2V: Looking for something pretty to wear? This place offers so many bohemian dresses and etc! It's a bit like Anthropologie but independently owned.
3) Muse Atelier: If you like vintage stuff you will love this place. Even though the place is small, the stuff here is very, very interesting. From cute to sexy items, everything is here.
4) Roeda: You'll find lots of Michigan-themed gifts along with funky needle-point pillows, mugs, magnets and more.
Are you interested in going there? Before going there, first check their schedule because during this pandemic period there may be some new regulations from these shops. Happy shopping!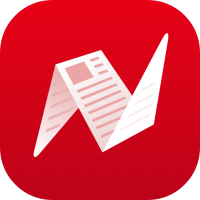 This is original content from NewsBreak's Creator Program. Join today to publish and share your own content.