DETROIT, MI - Camping is a very fun activity. You can gather together. Spend a fun time all day till night with a bonfire. It is customary for campers to make bonfires at night, sit around the campfire, and exchange stories.
What can we talk about at the bonfire? Anything! But it's usually more of an in-depth discussion or telling folk stories. For folklore, it is usually for children's camps. Still, it is quite fun to sit around the fire with friends and family and exchange spooky stories.
Below, there are a few stories that you can tell on your next camping trip:
1. The Singing Sands of Bete Grise
Tells the story of Native American women in Lake Superior. She spent almost her entire life crying over the man she loved. People say if you want to wake up the sound of crying or sadness you can play the sand until it sounds by patting or brushing the surface. But you can only do that if you are on Bete Grise beach, not on other beaches.
2. Torch Lake Monster
Folk musician Bob Thurston once composed a song about this myth. It is said that there is a monster in this lake. The monster has one brown eye and one blue eye. The monster's body is green.
3. Old Presque Isle Lighthouse
In 1977 George and Lorraine Parris were hired as the original caretakers. They spend their time in that place until they die and many people believe that they are still there even though they are dead. They help people who come to visit the place.
So, do you remember these stories? And, have you missed camping enough to spend a night of bonfires with folklore?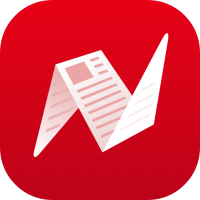 This is original content from NewsBreak's Creator Program. Join today to publish and share your own content.