DETROIT, MI - Halloween is approaching quickly, so let's celebrate by dressing up in the most unusual and terrifying costumes we can! What character would you like to make your Halloween costume concept based on? What kind of terrifying characters would you dress up as?
Are you still perplexed? Let me help you. Why don't you play a character from local folklore? Isn't that a fantastic suggestion? What are some of your favorite folk tales? Do you recall the legends? Or did you forget about it?
I'll tell you about some folk stories that may bring back memories of your childhood or camping trips. Let's get right to it:
1. Michigan Dog
The Michigan Dogman is described as a creature that has the body of a human and the head of a dog with a howl resembling a human scream.
2. Melon Head
The melon head is described as a small child-like figure with a large round head. Michigan melon heads are commonly seen near Saugatuck.
3. Red Nain
The Nain Rouge or "red dwarf" is a mythical creature from the Detroit, Michigan area. The appearance of the Nain Rouge was said to be a harbinger of misfortune.
4. Torch Lake Monster
The Lake Torch Monster is described as a large slimy creature with one brown eye and one blue eye.
5. The Snake Goddess of Belle Island
Ottawa Chief Sleeping Bear had a very beautiful daughter. To protect his beautiful daughter from a horde of extraordinary suitors, the Sleeping Bears put her in a canoe, covered her with a blanket, and sent her down the Detroit River. However, the wind also wanted to see the girl's beauty and blew the blanket away. This also caused the canoe to drift further into the river where he was kidnapped. The wind managed to save the girl and brought her home to Sleeping Bear. Sleeping Bear decides to protect him by placing him on Belle Isle and asking the Spirits to protect him forever. The Spirits granted the Sleeping Bear's wish by granting his daughter immortality and the ability to transform into a white doe. The spirit surrounded the island with snakes to guard her and she came to be known as the Snake Goddess.
Choose one for your costume!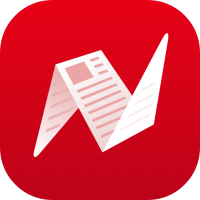 This is original content from NewsBreak's Creator Program. Join today to publish and share your own content.