DETROIT, MI – Detroit's population has been declining over the past 10 years, with an almost 16 percent decrease in Black residents, according to 2020 census data. The new data, as refuted by many Detroiters, might be distorted due to an abnormal count during the pandemic.
City leaders have been talking about financial stability, population growth, and safety in Detroit, but the alterations are only obvious in areas like Downtown and Midtown where the Black population is less dense.
Other concerns would be the high living cost and property ownership cost. Gov. Gretchen Whitmer signed a bill to decrease insurance rates in 2020, but Michiganders still have higher car insurance rates than most Americans. Back in 2019, Detroit had the highest rate in the country.
In addition, the median list price for a home in Rosedale Park has also increased by an average of 14%.
The Detroit Future City published a report in 2019 that found Detroit's Black population decreased by about 200,000 people between 2000 and 2010. Many Black middle-class families continued moving to suburban cities like Southfield, Oak Park and Eastpointe, and Redford Township.
"When you look at the Avenue of Fashion, the Livernois to 6 Mile area, it shows a real opportunity, where you can actually begin to invest in Black neighborhoods economically, both from commercial and residential infrastructure," said Anika Goss, the executive director of Detroit Future City.
The "Live6" area consists of several historically Black neighborhoods, such as Martin Park on Detroit's northwest side, Bagley, Fitzgerald, and University District. to support small businesses, streetscapes along Livernois and McNichols have been improved through both City and private investments over the last decade.
"Detroit isn't segregated, (Black residents) just stay together," said Roslyn Ogburn, a Block Club President, an advocate for environmental sustainability and homeownership.
To further support economic mobility in the area, the Live6 Alliance was initiated in 2016.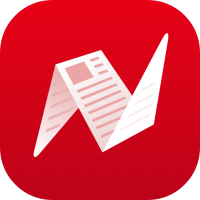 This is original content from NewsBreak's Creator Program. Join today to publish and share your own content.