DETROIT, MI – The Henry Ford Museum of American Innovation in Dearborn, Michigan, is opening its doors to visitors as it displays its latest collection, "What We Wore: Unpacking a Trunk," from August 21 to December 5, 2021.
"What We Wore" is a revolving exhibit that explores garments and their stories. The rich collections of clothing and accessories at Henry Ford Museum are showcased in smaller and specialized displays.
For the "Unpacking a Trunk" collection, the museum curators uncover the meticulously kept vintage garment of the family's past, unveiled to the public for the first time.
Dating from the late 1700s to the mid-1800s, the apparel pieces are said to be among the oldest garments in The Henry Ford Museum of American Innovation's collections.
The title was inspired by the story behind the garments, as it was donated in a trunk by Emma Louise Hungerford in 1935. Hungerford's mother's family, the Mitchells, lived in the Long Island village of Port Washington for six generations, and the items of clothing were from this side of her family.
Hungerford first expressed her intention in a letter dated September 9, 1935. By October 12, 1935, she confirmed that she has sent the trunk and the old-fashioned clothing to the museum.
The museum is part of a bigger complex - The Henry Ford, a national historic landmark and home to a plethora of artifacts from 300 years of American history.
The 501(c)3 not-for-profit organization hosts more than 1.7 million visitors annually to experience its four venues, namely Greenfield Village, Ford Rouge Factory Tour, the Benson Ford Research Center, and, of course, Henry Ford Museum of American Innovation.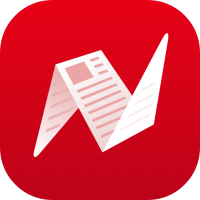 This is original content from NewsBreak's Creator Program. Join today to publish and share your own content.