DETROIT, MI – Detroit Arts, Culture, and Entrepreneurship office and ArtOps began their 2021-22 Artist Professional Development Workshops on August 17. The closest upcoming workshop schedule will be on September 21.
Supported by the Kresge Foundation, the free training consists of a series of workshops dedicated to Detroit's creative force and is available all year long. Artists can join the workshop every third Tuesday of the month from 6 to 7 p.m.
Through these workshops, artists will turn their art practices into successful small businesses and learn how to improve their presence on the internet. They will also have the chance to blend into Detroit's ever-expanding network of creative entrepreneurs.
Primarily led by Attorney Michael Hall, an intellectual property and entertainment attorney at Michael Everett Hall Law, PLLC., the workshop will also have guest appearances from Consultant Jennifer Montgomery, emerging serial entrepreneur, marketer, strategist, and financial coach.
Other speakers will also take part in these workshops and will be announced at the beginning of each quarter.
The first workshop on August 17 focused on Optimizing your Digital Presence. The schedules and themes for the next workshops are:
* September 21, 2021: "Do you need a manager?"
* October 19, 2021: "Copyright and trademarks"
* November 16, 2021: "Partnerships"
* December 21, 2021: "Brand Wellness"
* January 18, 2022: "Art of Finance Pt. 1"
* February 15, 2022: "Art of Finance Pt. 2"
* March 15, 2022: "Management Q&A"
* April 19, 2022: "How to Social Butterfly*
* May 17, 2022: "Protecting your Brand Q&A"
* June 21, 2022: "Group Projects: Navigating Art Collectives"
* July 19, 2022: "Q&A Open Forum"
Visit this website for more details.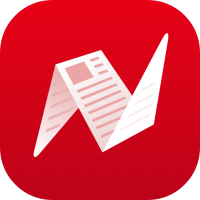 This is original content from NewsBreak's Creator Program. Join today to publish and share your own content.