Detroit, MI - Maybe not many people know Detroit well. Detroit is not one of the most desirable cities in the United States, but that doesn't mean there aren't people interested in Detroit or Detroit is not an unattractive city to visit.
In this place, tourists can come and enjoy some places that will be very beautiful and fun to visit. Some of the places that will be mentioned later may not be too foreign because they have been filming locations.
For tourists who are curious to know this city, you can take a good look at the recommended places below:
1. Belle Isle Island
As I said just now, there is a familiar place. Well, this is the place! This super large park is very beautiful, you can explore the entire contents of the park and do many things.
2. Detroit Temple
Located on Temple Avenue this building has Gothic architecture and is built from fine Indiana limestone. It has 3 main areas to explore, namely: The ritualistic tower, the so-called Shrine Club, and the auditorium. This place is usually used for events or festival events.
3. Greenfield Village
This place is a historic place for Henry Ford. You all know who Henry Ford is, don't you? If curious, come here!
4. Pewabic Pottery
If you are an art lover, you must come to this place because you can explore the art of making ceramics. Usually, this place also holds workshops which are sure to be fun and useful.
5. The Henry Ford Museum
Still about Henry Ford, if you are a true Ford lover, come here because you will see Ford's cars on display there.
What do you think? Detroit is a wonderful place too, isn't it? Don't hesitate to come to Detroit because it's not just the five places I've listed that are interesting but there are many more!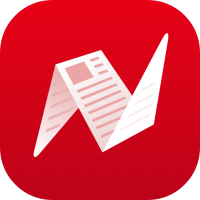 This is original content from NewsBreak's Creator Program. Join today to publish and share your own