Detroit, MI - Not many people know that Detroit gave birth to many artists or famous people who have gone global. It may sound tacky but having someone successful from our hometown is an honor in itself. Some of them are artists, singers, songwriters to politicians. Who would have thought that they were people born in your area, right?
Curious who they are? Let's take a peek!
1. Ken Jeong
This Asian-blooded man was born in Detroit on July 13, 1969. He has starred in several big Hollywood films.
2. Ben Carson
Born on September 18, 1951, he is a leader, politician, Former Neurosurgeon.
3. Lizzo
Millennials will know this figure. Women born April 27, 1988, is a singer who is shining in these years.
4. Henry Ford II
There's no way anyone wouldn't know him. This businessman was born in Detroit on September 4, 1917.
5. Queen Naija
This beautiful girl who was born on October 17, 1995 works as a Youtuber, she also comes from Detroit.
6. Antonio Gates
This Gemini zodiac man is from Detroit, too! Born on June 18, 1980, he is a very cool sportsman!
7. Nick Kolcheff
Handsome gamer born November 21, 1990, also comes from Detroit. Gamers must know him very well, right?
The list above is just a few of the many successful people who hail from Detroit. For others, you can search on the Internet.
So how? Do you feel more proud of your area after knowing them? Or maybe motivated to be more successful like them? If you work hard and are committed, you will be on the list like them!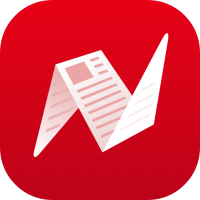 This is original content from NewsBreak's Creator Program. Join today to publish and share your own content.