Have you ever heard of MSVMA? MSVMA stands for Michigan School Vocal Music Association. At MSVMA there are many events held and usually the majority of the music events are choirs. Are you interested in the chorus?
Choir is now a prestigious event in the world. Many competitions are competing fiercely, featuring qualified participants with strict assessments. Even so, the interest of many people in the competition was very much. Choir competitions are not only national, now they have reached the world. Choir participants can be followed from small children to adults. The choir itself has several categories that are influenced by age, music genre and type of voice.
In addition to the choir at the MSVMA there are several events that are held, including:
1. Chamber Choir and Pop & Vocal Jazz Festivals
This festival is not too adjective to be held in a festival. This music is flexible. Not always held but that does not mean this event is lost.
2. District Solo & Ensemble Festivals
This festival takes place in a small area, usually performed as a soloist or small group. Usually this event is attended by 17 participants and all of them are usually junior high or high school students.
Actually, there are still many activities at MSVMA but if they are explained it will probably be very long. That's why I suggest you guys go directly to their website and check out their events.
Isn't it very interesting to spend your weekend watching music events? What kind of music do you like?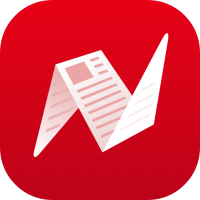 This is original content from NewsBreak's Creator Program. Join today to publish and share your own content.