Detroit, MI - Healthy food will always be an escape when our bodies start to sick. Some of us are sometimes lazy to cook delicious healthy food and choose ready healthy food. In Michigan, there are several healthy foods of plant origin.
Sounds weird? You must have imagined not delicious food, but there are places in Michigan that turn plants into a dish that is so delicious that it can even beat the meat-based food that has always been a favorite of many people.
If you're curious to give it a try, I have a few recommended places for you:
1. Street Beet in 4626 3rd Ave
The food provided at this place is similar to taco bell. You can choose the contents of your food!
2. Chili Mustard Onions in 3411 Brush St
If you are a true vegan you must stop by this place because this place has a wide selection of plant-based foods.
3. Detroit Vegan Soul in 19614 Grand River Ave and 8029 Agnes St
This place cooks food made from growing with their family recipes. If you want to try it, just come to this place!
4. Seva in 66 E Forest Ave
This place is not only for vegans but also for vegetarians, so those of you who are picky eaters can come to this place and try it!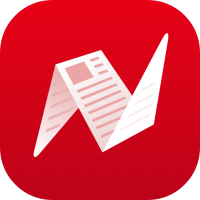 This is original content from NewsBreak's Creator Program. Join today to publish and share your own content.