Detroit, MI - Vacation is one of the things that many people look forward to in the world. After working a week or a full month, humans need time to refresh themselves to be fresher and return to health. Not only physically healthy but mentally healthy. Therefore they need a vacation to get both things. Although some prefer to stay at home, most people in the world need a vacation to relax or have fun.
Some people have difficulty organizing their vacation plans because of their busy schedule and lack of experience. Therefore, many people prefer to use the services of a travel agency rather than having to find out and arrange their own vacation. In general, through travel agencies, you will get a complete vacation package. Starting from travel transportation, food, lodging, ticket fees and others, you will usually get it if you use the services of a travel agency.
Interested in using a travel agency service for your vacation? I have several recommendations that might be one of your choices for the holidays, including:
1. Bowen Cruises LLC
This travel agency specializes in river and ocean cruises with luxury lines, themed trips, and world voyages. To enjoy services from this place, you can visit the website, contact the contact or come directly to Serves, Detroit.
2. Vibrance Travel
This place specializes in group travel (6 or more travelers) all over the world. The right consultative approach will make it easier for you to get a pleasant vacation from this travel agency service.
3. MG Getaways LLC
This travel agency not only offers holiday packages as usual, they also offer Birthday, Honeymoon destinations & Anniversary Family Vacations & Wedding destinations, Cruise & Disney.
So, which travel agency do you think will be your choice?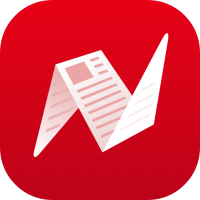 This is original content from NewsBreak's Creator Program. Join today to publish and share your own content.