Are you unfamiliar with non-profit foundations? Or do you not even know what a Nonprofit Foundation is?
A Nonprofit Foundation is a category of charitable organization or trust that generally provides funds and support to charitable organizations. Foundations that fall into the category of Non-Profit Foundations include public charitable foundations, community foundations, and private foundations, which are usually run by individuals or families. The laws governing these foundations will be broad and abstract, but these foundations also have their own general structure.
In general, this non-profit foundation gets a lot of income which will later be donated to the intended people from donors. These donors are usually individuals or families from the upper classes or philanthropists. However, it is possible that other groups will also donate.
Interested in becoming a donor, but don't know where to donate?
In Detroit there are many non-profit foundations ranging from foundations that raise funds in the fields of music, education and even the arts. But of the many choices, there are some that are quite interesting, including:
1. CROSSROADS OF MICHIGAN
The Crossroads social services program provides emergency supplies and services - food, clothing, recipes (one time), and transportation. The organization provides funds to transport at-risk families fleeing domestic violence.
2. Detroit Mosaic Youth Theater
The mosaic program provides entry-level performing arts training for teens to adults. They are divided into 3 categories: First Stage for kids ages 7-18, Mosaic Main Stage Training Program for kids ages 11-18, Company Touring Next Stage for kids ages 14-18.
3. Mercy Education Project
The Mercy Education Project programs women and girls for opportunities to develop educational, life skills and cultural skills who have limited access to financial resources to improve their quality of life. Their program is divided into two, for girls and women. For girls they will receive educational programs such as curriculum-based after-school tutoring in reading and mathematics services and/or enrichment. For the program, women will receive adult literacy education, adult basic education, age preparation, educational assessment, and/or development of life and workforce skills.
---
It's all interesting, isn't it? So what are you waiting for?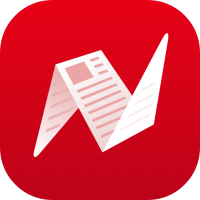 This is original content from NewsBreak's Creator Program. Join today to publish and share your own content.