OAKLAND, MI - As one of the most progressive cities in the Detroit metropolitan area, Ferndale is well known for its LGBT population. The city was at 19,900 population as of the 2010 census. Ferndale is an artistic enclave in the north of Detroit. The perfect city to throw axes, bicycle, or take a date to fine dining.
With this list, we'll help you plan your perfect day in Ferndale.
Ferndale's small but ferocious downtown is centered on the iconic intersection of Woodward & Nine Mile Road. It was awarded as a Great American Main Street not without a reason. Located just across the metro Detroit region, visitors can easily access the city and be surprised by Ferndale's art, music, and DIY culture upon arrival. Downtown Ferndale embraces more than 350 businesses of shops and entertainment, more than 30 pieces of public art collection, intimate pedestrian alleys, inviting streetscapes, pocket parks, and more, which helps establish it as a favorite local and regional destination.
2.Ferndale Boutiques
Small, independent businesses are shaped Ferndale into what it is today. If you need to stop for gifts, you can find some well-appointed shops like Free Phoenix, Whimsical Whit, 3 Winks, and Green Daffodil. For music fans, head over to Found Sound to dig some quality records. If you're visiting on the weekend, go and experience Rustbelt Market.
3.Ferndale Treats
A cherry on top to end your Ferndale experience is to stop for ice cream and sweet shops. Detroit doesn't shy away from Bubble Tea. You'll have a variety of options. To name a few, there is Tou & Mai, Sweet Cravings, Thai Fresh Cafe, Kawaii Bubble Tea, and Bambu Desserts & Drinks. Make sure to stop at Treat Dreams where you can choose between Salted Caramel or spicy-sweet Mexican Chocolate. The Cupcake Station for frosted goodness in all sizes. Apple Fritter Donut Shop for fresh doughnuts topped with cereal.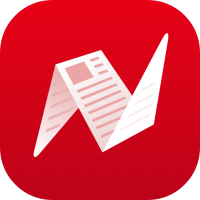 This is original content from NewsBreak's Creator Program. Join today to publish and share your own content.