MACOMB, MI - With over 400 farms, 73,000 acres of farmland, the County of Macomb is booming with its agricultural industry. If you've never experienced a u-pick or pick-your-own farm, then the Westview Orchards and Winery in Macomb County should probably be your next destination.
The Sunflower Early Bloom is now available at Westview Orchards and Winery every day from 9 pm to 5 pm. The U-Pick Sunflowers experience includes a wagon ride to the field. The Sunflower fields of Westview Orchid have expanded from two fields to three, with over 100,000 Sunflowers bloom in early August through September. To get your entry, tickets must be purchased online through their website. This measure is taken to ensure a safe experience for everyone in the field's capacity.
The family-owned orchard has been serving the community for over 200 years. When it was established in 1813 by Michael Bowerman shortly after his service in the War of 1812, Westview Orchards started as a small farm. When Michael was granted a bounty land of an area in Detroit, known as Joseph Campau Street today, he thought the land was unfitting for a farm due to its swampy conditions and insect infestation. In search of fertile rolling hills, Michael traveled north past five lakes and found land in a densely wooded area where only a few people lived mostly Native Americans.
As Michael settled into his new home, trapped animals, and sold their pelts, the orchard began to develop with fruit production and transported by horse and wagon to Port Huron to sell at an even larger market. Eventually, Michael started to add dairy cattle, chickens, and field corps. He passed on to his son George, who continued his legacy and expanded the orchard operation and expanded the land, and then pass it on to his son, Byron.
Visit the Westview Orchard and Winery at 65075 Van Dyke to experience its wondrous history.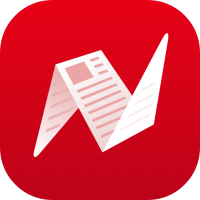 This is original content from NewsBreak's Creator Program. Join today to publish and share your own content.