MACOMB COUNTY, MI - Macomb County's county roadways are dotted with ice cream shops. This delectable dessert originated in the second century B.C. While no one claims to have invented ice cream, we do know that Alexander the Great preferred honey and nectar-flavored ice snow.
That is ice cream's allure. Regardless of the season, whether spring, summer, fall or even winter, no one, not even monarchs, can resist a scoop of this comfort food. If you're visiting Macomb County, here's a brief list of your soon-to-be favorite ice cream parlors.
Located on the corner of Ten Mile and Rose St, Eastpointe, Foxy's Ice Cream is a family-owned ice cream shop that has been running for 60 years, and now the legacy is carried by the third generation of the family. Aside from being one of the most famous ice cream parlors in the community, given its history, Foxy Ice Cream also offers fair and reasonable prices. Their treats range from sundaes, shakes, slushies, flurries, to traditional soft-serve, to hand-dipped ice cream.
2. Lori's Lick'em Up Ice Cream
This ice cream shop in Harrison Township is home to the 5# Banana Split and boasts more than 400 options of ice cream treats. Known for its outstanding customer service, Lori's offers 49 ice cream flavors. Lori has been dreaming about her own ice cream parlor since she was 12. She said, "One day I'm going to have an ice cream store and I'm going to call it Lick 'Em Up!" and in September of 2004, Lori witnessed her dream come true.
Still in Harrison Township, Frosty Boy has been an ice cream icon near Lake St. Clair Metro Park. With tons of flavors to explore, Frosty Boy can be enjoyed on their outdoor patio. Their Strawberry Shortcake and Brownie Delight are not to be missed.
4. Erma's "Original" Frozen Custard
Being a local favorite, Erma's opened three shops to spoil their customers. You can find Erma's in Shelby Township, St. Clair Shores, and Warren. Erma's has been serving for over 75 years, bringing family and friends together with their 30 different varieties of parfaits, sundaes, shakes, dairy-free options, and more.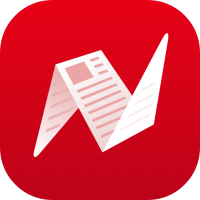 This is original content from NewsBreak's Creator Program. Join today to publish and share your own content.