MACOMB, MI - The Macomb County Prosecutor's Office has been busy with community outreach for the past few weeks. Two brochures have been produced, which are a general office brochure and "No Excuse for Elder Abuse." Both of these brochures contain community resources and office information throughout the county.

In Michigan alone, there are more than 73,000 victims of elder abuse reported. The No Excuse for Elder Abuse brochure contains the issues vulnerable elder communities face everywhere, including their private residence, and provides resources and tools necessary to fight against elder abuse. The brochure is a guide on how to identify elder abuse, neglect, and exploitation, and how to report it, provides contact information for assistance and inquiries.
With how senior citizens are often viewed as an easy target by criminals, and even by their own close family members, friends, and legal guardians, Macomb County Prosecutor Peter J. Lucido explained how important this senior booklet is for Macomb County families and their loved ones. "My office is committed to making sure the golden years stay golden," The prosecutor said.

The brochure encourages to document and report the abuse, by these following steps:

1. Take photographs.
2. Write notes: what was happening, when did it happen, who was present, and other relevant information.
3. Report the incident in the nursing home to the administrators the director or the nurse in charge, or the healthcare facility.
4. Report applicable situations to Adult Protective Services at 855-444-3911 or the State Police. Senior Fraud Hotline can be reached at 866-498-8503.

Prosecutors and investigators, along with the Senior Crime Unit, have come together to listen to the needs of seniors, educating them on how to protect themselves and getting the justice that is deserved in the unfortunate event of a crime being committed.

These brochures will be delivered throughout Macomb County. A digital copy of the "No Excuse for Elder Abuse" brochure can be downloaded from Macomb County Prosecutor's Office's official website. Other resources on domestic and violence on elder abuse are provided by the National Committee for the Prevention of Elder Abuse, the National Center on Elder Abuse, and the Administration for Community Living.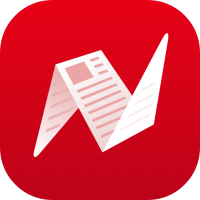 This is original content from NewsBreak's Creator Program. Join today to publish and share your own content.