DETROIT, MI — Columbiaville is a nice place to be, with a great history, devoted residents, countless family events, and beautiful scenic views.
Columbiaville's story first started when a carpenter and cabinet maker by trade, Levi Cutting, settled in the first home on the site of the village in 1848. The house is still standing today at the south corner of Water and Lapeer Street. The town was initially known as Niverville after George and Henry Never, who builds a sawmill on the bank of the river.
When the first post office was established in 1857, they learned that a town named Niverville had already existed in Michigan, so the name Columbiaville was suggested by the Nivers, after their native county Columbia, New York.
With many recreational places available to residents and guests, Columbiaville offers walking trails, water activities, and sports. Here are the most famous spots around the village:
Connecting the Villages of Columbiaville, Otter Lake, and Millington, the trail-way offers 10,2 miles of scenic views of open fields, wooded forests, and farmlands. The non-motorized, 10-inch wide trail has a separate path for gorses next to the asphalt part of the trial. It is busy during the weekends and is regularly used during the evening.
2. Marina Park
The Marina Park was designed for visitors from the Holloway Reservoir to dock their watercraft and walk to the Central Business District. Located at 4704 River Street, this park features picnic tables, boat docks, and grills to facilitate all park users.
3. Levi Cutting Park
Named after the first settler of Columbiaville, this park offers picnic tables, grills, and an unpaved boat launch area at 4741 Fifth Street. News has it that the park will include a swim area and a larger picnic area in the future.
4. Sports Park
With four baseball diamonds, four soccer fields, a concession stand, and restrooms, the park is used throughout the Spring, Summer, and Fall for sport-related activities at 4337 Le Valley Road. The Columbiaville Fire Department hosts a ball tournament in August. Teams are made up of fire departments, EMS, and police agencies.
5. Veteran's Memorial Park
Being the newest park, the Veteran's Memorial Park was built to represent Columbiaville's past and current veterans. Visitors will find a large monument with an eagle placed on top, granite benches, and bricks that have been purchased by residents with the names of veterans engraved on each brick to honor them.
Located at 4730 First Street, the park also features picnic tables and charcoal grills to accommodate small family reunions. For inquiries regarding park rental and memorial brick purchase, visit their website.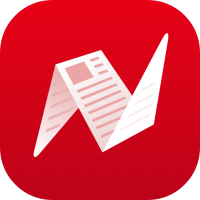 This is original content from NewsBreak's Creator Program. Join today to publish and share your own content.