I jumped at the chance to see live theater this past weekend. The show: The Last Five Years. The place: the Village Players mainstage, located in the heart of Fort Thomas, Kentucky. The audience: all masked up for safety.
And the talent displayed in this community theater production with a cast of exactly two? Broadway-level.
Though its opening weekend has passed, you can still catch the second week, with three more evening performances October 7–9. And I highly recommend it!
This was my first experience seeing a show produced by the Village Players of Fort Thomas, which has been bringing high-quality productions of plays and musicals to the area for nearly 60 years.
I was a huge fan of the theater space, which takes my mind to the small, intimate black box theaters you see around New York City. With a thrust stage surrounded on three sides by the audience, there isn't a single bad seat in the house.
The story (it's complicated)
Speaking of New York, the feel and atmosphere of this cozy Kentucky theater are perfect for this particular show—a musical, written by Jason Robert Brown, that zeros in on the complex up-and-down relationship of two New York artists in their twenties.
The spotlight shines first on Cathy, a struggling actress (played by Amanda Marasch). Cathy's first number is a gut-wrenching but beautiful song about her husband, who has just left her ("Still Hurting").
Next we meet Jamie (played by Jon Scheiding), who delivers a contrasting upbeat and humorous opener depicting the kind of exhilaration you only find as a result of some seriously intense new-relationship energy ("Shiksa Goddess").
We watch as the two characters fall in and out of love over the course of five years. Their struggles are poignant in how relatable they are for pretty much anyone who has ever experienced a long-term relationship.
I had never seen the live version of this show before. I attempted to watch the film version, featuring Anna Kendrick and Jeremy Jordan, sometime during quarantine. I found myself mostly confused and slightly bored, until I finally turned to Google to figure out what was wrong with me.
I had no idea going into the movie that each character tells their version of events in alternating, opposing timelines. Cathy tells her story backwards, while Jamie starts at the very beginning. They each take turns relaying their side with a song, meeting together in the same time sequence only once during the show (I won't spoil when).
Our local theaters rival New York
Going into the live version with a better handle on the unconventional story structure, I thoroughly enjoyed the show this time around. But it's not just a better understanding of differing timelines that hooked me. It was the production itself.
If you don't know already, it's no exaggeration that the theater arts scene in Cincinnati and Northern Kentucky can be just as good, and sometimes better, than what you'd find in New York City. Everything in this local production, and I mean everything—from acting, vocals and blocking, to costuming and set pieces—was perfection.
The show's experienced director, Nathan Henegar, has painted what's become a polished and dazzling finished product with the help of a talented and dedicated production team.
Both Marasch and Scheiding knocked it out of the park with vocal and acting chops that are a far cry above what we see in the film version. Even the most challenging vocal moments were incredibly strong, and my ears couldn't get enough. These two are also far more energetic and engaging than what you see in the film.
After experiencing this production, my status regarding The Last FIve Years has been updated to loyal fan of a show that I didn't much care for until now. Now I find myself listening/enjoying/singing along to the soundtrack and telling everyone I know to go get tickets.
"I'm so very excited to share this show with you all. It's beautiful and real and sad and funny and just...life. And as with life, I had so much help from so many talented people that it makes my heart hurt to think about them all. Please, enjoy the show. And welcome back. We missed you." — Nathan Henegar, Director
Get tickets today
If you want to witness some unforgettably heartfelt and emotional performances up close and personal, go see The Last Five Years. After seeing what the Village Players can do with this show, I'm all for seeing more of their upcoming season.
Each of their seasons typically features four mainstage shows, including a family-friendly winter production, as well as a summer production of original short plays produced by the New Works branch of the group.
I'm also happy to see how seriously they take the safety of their staff, actors and patrons with COVID-19 protocols firmly in place (masks are required by all audience members for the entirety of the show, regardless of vaccination status).
Tickets for the Village Players' production of The Last Five Years, running October 7–9, are available for $20. Order online or pay at the door.
Village Players is a member of the American Association of Community Theatre (AACT), Association of Community Theatres Cincinnati (ACT), Ohio Community Theatre Association (OCTA) and the Kentucky Theatre Association (KTA).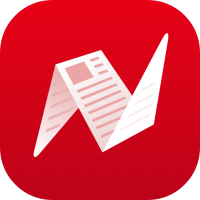 This is original content from NewsBreak's Creator Program. Join today to publish and share your own content.